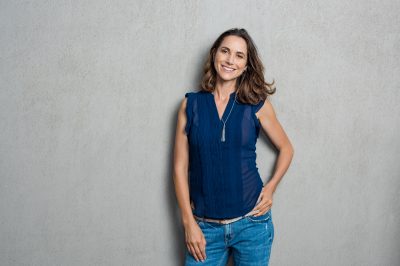 Dental injuries can hurt your appearance, they can jeopardize your oral health, and they can feel unfair. After all, a sudden injury can completely undermine your efforts to maintain a healthy and attractive smile, one that you are proud to share. Even if the injury ultimately only affects your tooth's appearance, it can still be upsetting to find yourself with a conspicuous problem affecting your smile. Fortunately, a conservative tooth bonding procedure may be all that is necessary to make your tooth appear the way it did previously. At our Sheridan, WY dental office, we can use this procedure to restore a tooth's condition without the use of a custom restoration. This process can be completed in as little as one appointment, which means you can be closer to once again smiling confidently than you realize!
How Worried Should You Be About An Injured Tooth?
Any damage to your tooth structure is cause for concern, and a problem that you should take seriously. You may not realize just how bad an injury is at first, which can lead to it going untreated and gradually worsening. With that said, a chip or crack in a tooth can seriously alter your smile, which can make you understandably eager for treatment even if you are not experiencing active pain or bite issues. Going in for an evaluation after the injury can give you more information about your injured tooth, as well as guidance on how your dentist would recommend it be treated.
Arranging Tooth Bonding Treatment After A Dental Injury
Tooth bonding treatment restores the appearance of a tooth without the need for a dental crown or dental veneer. This conservative cosmetic treatment relies on a resin substance to discreetly cover problems like chips or cracks. Once applied, the material hardens to give your tooth a healthy and natural look. This procedure can help with more than just injuries, as it also helps us when patients wish to change the shape or size of a tooth, or when a dental injury causes discoloration.
We Can Check On The Overall Health Of A Tooth After It Is Injured
If you fail to have a tooth evaluated promptly after an injury, its condition can worsen, and that can lead to problems with your bite, issues with infection, and more damage to your enamel. If we think a tooth injury is serious enough to affect your oral health or bite function, we can advise that you receive a custom dental crown. A crown can be made at our practice after just one appointment, which is how we can restore more serious injuries in less time than other offices require!
Talk To Your Sheridan, WY Dentist About Tooth Bonding Treatment
At Grinnell Street Dental, we are prepared to help those patients who come to us with dental injuries. Through tooth bonding treatment, we can make beneficial changes to your appearance while minimizing changes to the tooth itself. To find out more, please contact our Sheridan, WY dental practice at 307-672-7567.