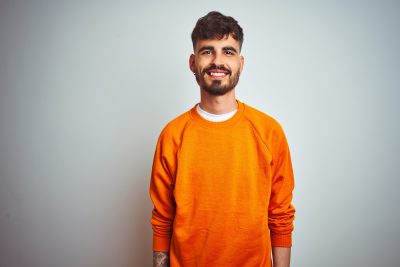 By sticking to a schedule of consistent dental exams and cleanings, you stay informed about your oral health. If a problem develops between your last appointment and the next one, it can be identified and promptly treated to stop it from worsening. However, if you are not seeing a dentist on a regular basis, you may have several oral health issues develop by the time you make your next appointment! At this point, you can worry about what will need to take place in order to properly treat your smile. At our Sheridan, WY dental office, we are prepared to help you as we work through multiple cavity treatments. The dental fillings and dental crowns we use for these treatments can imitate healthy tooth structure, so your work can preserve your smile. We can provide cavity care along with additional services to improve your smile and oral health by beginning a full-mouth rehabilitation plan tailored to your current needs.
Are You Worried Because You Need Treatment On More Than One Tooth?
It can be frustrating enough to hear that you have one cavity. Learning that several of your teeth need to be restored can be alarming, because you can be unsure of how much worse the problem is going to become while it is being addressed, and what it will take to resolve all of your current issues. Because we use technology in our office to make same-day crowns, we can actually make the process of treating advanced decay more convenient, which can help us work through multiple cavity treatments with fewer appointments! That helps us shorten the time between the start of your cavity treatments and the full restoration of your oral health.
We Can Provide Natural-Looking Fillings And Crowns When We Treat Your Smile
Both our dental fillings and dental crowns are able to match the color and texture of healthy dental enamel. Our ability to provide natural-looking restorations helps us address significant problems without making significant changes to the way you look. While you may receive several fillings and/or crowns, you will not have to worry that treatment is going to alter your appearance in a noticeable way.
Starting A Full-Mouth Rehabilitation
Individuals who take longer breaks between dental visits can have more than just cavities to worry about. In the course of a full-mouth rehabilitation, we can address decay as well as problems like TMJ disorder, which can affect your bite function and quality of life, and issues like dental wear and tear which hurt your appearance. After a thorough review, we can determine what services should be included in your full-mouth rehabilitation and take care to provide the most conservative approach possible to fully restore your smile.
Talk To Your Sheridan, WY Dentist About Treating Multiple Cavities
Grinnell Street Dental is ready to help if you need to fully restore your smile! If you have multiple cavities that need attention, you can reach our dental office in Sheridan, WY by calling 307-672-7567.