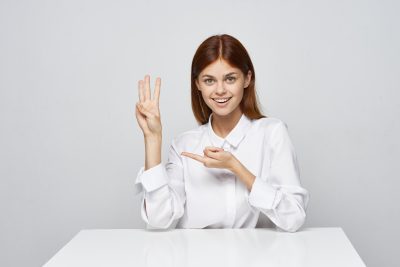 Cosmetic dentistry can tackle many embarrassing and frustrating problems with teeth that look unattractive, or simply do not fit in with your smile. These flaws may not affect your oral health, but they can still negatively impact your confidence in ways that affect your willingness to let people see your teeth when you smile or speak. One option open to you is treatment with porcelain veneers. Veneers cap the fronts of teeth to cover up the flaws that have made a person unhappy with their appearance. At our Sheridan, WY dentist's office, we can provide personalized veneers that look natural while covering up flaws with the shape, size, and color of teeth to give you a more attractive appearance!
1. Problems With Worn Or Misshapen Teeth
Sometimes, dental flaws are a result of years of wear and tear from biting and chewing, or from teeth grinding (a common symptom of TMJ disorder). While you may not have visible chips or cracks, your teeth can still look flat, misshapen, or generally worn down. These problems can age a person prematurely and make them unhappy with the way they look whenever they smile or speak. Veneers can have a rejuvenating effect because they provide you with brighter, more uniform teeth that no longer appear affected by wear and tear. The durable porcelain material used to make veneers can provide long-term improvements.
2. Embarrassing Dental Discoloration
If you want to do something about the color of your smile, is there any reason to discuss something other than teeth whitening treatment? For people with intrinsic discoloration – internal issues that affect their tooth color – veneers can be helpful because they hide discoloration difficult to resolve with whitening agents. By covering teeth that look discolored due to enamel erosion, injury, or some other cause with veneers, we can make them brighter and more attractive.
3. Issues With The Shape, Size, Or Spacing Of Teeth
Simply put, some smile flaws are simply the result of naturally occurring problems with the shape or size of teeth, or the way in which they are aligned. Veneers can provide an effective answer to these problems. When you go through treatment, we can perform preliminary work to make space for veneers that will positively change the shape and size of teeth that appear out of place. In some cases, this can even provide a faster alternative treatment to fixing poorly aligned teeth with Invisalign aligners.
Talk To Your Sheridan, WY Dentist About Porcelain Veneers!
At Grinnell Street Dental, patients who are bothered by the way they look when they smile can speak with us about the benefits of treatment with porcelain veneers! To find out more about this cosmetic service, and the different benefits it provides, call our dentist's office in Sheridan, WY at 307-672-7567.