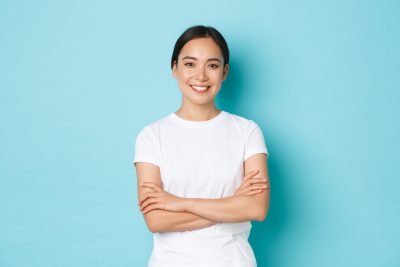 Through cosmetic dentistry, our Sheridan, WY dentist's office has helped many people gain confidence in their appearance. The right procedure can help you by making your smile brighter, by covering up dental damage, or by resolving issues with tooth shape or size that may make you self-conscious. What might surprise you is that a conservative tooth bonding treatment, which can be completed in as little as one visit, can be all that it takes to put all of your concerns behind you! Cosmetic bonding treatment uses a composite resin substance to hide visible flaws. When we move forward with this procedure, we can make meaningful changes without fewer modifications to tooth structure and with no need for permanent restorations!
How Cosmetic Bonding Restores Flawed Teeth
There are many dental flaws that patients point out when they are interested in cosmetic treatment. Many worry that their teeth are distractingly dull or discolored, while others express concern because of dental damage. The shape and size of teeth can be important to the quality of your smile. A single tooth that looks out of place because of its shape and size can interfere with your smile symmetry, make teeth look crooked or poorly spaced, and draw unwanted attention to itself. The bonding treatment process uses composite resin to cover teeth and fix flaws. This material bonds directly to your tooth structure when applied. After it is in place, it can give you a remarkable smile improvement to show off!
What To Expect When You Undergo Tooth Bonding Treatment
Because we do not need to craft restorations as part of tooth bonding treatment, we can complete treatment in as little as one appointment. Your dentist will artfully apply the resin substance to the surface of your enamel. When administered, it can hide cracks and chips, make a tooth look larger, or even cover up awkward gaps and overlaps between teeth. This material can even help hide issues with teeth that seem to be discolored. After this substance is applied, it will harden and affix itself to your enamel to provide permanent protection!
Discussing Your Options For Cosmetic Treatment
There is more than one cosmetic treatment available to help those who wish to do something about the way they look. The application of porcelain veneers hides many flaws in just one procedure. Although more work takes place in the veneer placement process, and your dentist has to modify more of your tooth structure, these restorations can provide lasting results. We can also deal with malocclusion, a particularly frustrating cosmetic problem, with Invisalign aligners.
Talk To Your Sheridan, WY Dentist About Tooth Bonding Treatment
Grinnell Street Dental is ready to help individuals who worry that certain smile flaws are hurting their appearance. To find out how tooth bonding treatment can benefit you, reach out to our dentist's office in Sheridan, WY by calling 307-672-7567.