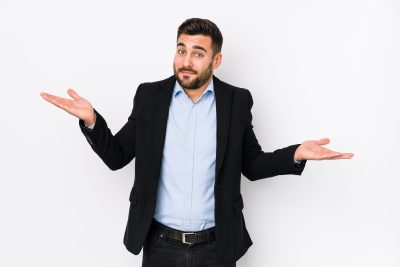 A dental filling does something important for your tooth after a cavity is removed. Unfortunately, we are not able to simply heal from decay when a cavity develops. To protect your enamel, your Sheridan, WY dentist's office can place a restoration in the space where damaged tissues and bacteria had to be removed. By putting the filling in place, we protect you against the infiltration of bacteria into this space, and we provide support so that your tooth can continue to absorb bite pressure. Our practice offers dental fillings and dental crowns that are capable of imitating healthy tooth structure. Because of this, you will not have to worry that people can spot your filling, and that its presence will effectively change the way you look.
Will My Dental Filling Be Noticeable?
We use composite resin fillings to close damaged spaces created by cavities. Because of this, we can restore teeth affected by decay without changing the way you look! The resin material provides more than just a means of preserving your smile. It can bond to your enamel, which keeps it secure over the years, and less likely to shift or leave openings for bacteria to enter. This substance also moves less than metal when exposed to temperature extremes, so you are not vulnerable to problems if it loses its shape.
How Long Will My Filling Last?
Fillings are meant to provide permanent protection for teeth after cavity treatment. A good oral hygiene routine, along with regular dental exams, can ensure that your restoration remains in good shape for many years! However, just as you can harm your enamel with bad habits, the wrong behaviors can shorten the lifespan of a restoration. Problems with teeth grinding related to TMJ disorder, a lack of good hygiene habits, and other issues that can impact your dental health may leave you needing a new restoration in time.
Can I Bite And Chew With My Filling?
Dental fillings offer protection from bacteria and functional support for teeth. What this means is that you can keep putting pressure on your tooth whenever you bite and chew. Preserving your natural bite movement and application of pressure has long-term benefits. This will keep you from overusing certain teeth, and it makes you less likely to develop TMJ troubles.
Arrange Treatment With A Dental Filling At Our Sheridan, WY Dentist's Office
Grinnell Street Dental provides dental fillings that match the appearance of your healthy tooth enamel. When we need to take on problems caused by cavities, we use these lifelike fillings and appearance-friendly dental crowns to preserve a patient's smile as well as their dental function. To find out more about our restorative services, or to discuss any other matters that can concern you, please reach our dentist's office in Sheridan, WY by calling 307-672-7567.