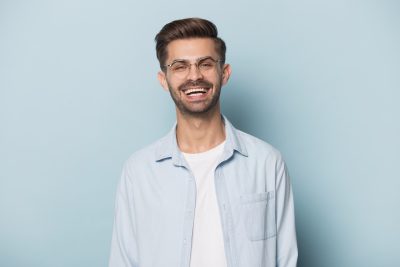 You may not think of it as a problem for your dentist, but you can certainly consider a cold sore a problem. When these sores flare up, they can cause you discomfort and make you self-conscious about your appearance. At our Sheridan, WY dentist's office, we can help you take on this problem with the laser technology at our practice. Lasers let us target cold sores and reduce their size, ultimately shortening the time it is present on your lip. This work can even stop another cold sore from erupting at that same location. Our practice provides many services that help patients deal with embarrassing or uncomfortable problems. By scheduling dental checkups, you can learn about these services and receive treatment when they begin to affect you!
Cold Sores Are An Embarrassing And Uncomfortable Problem
People who develop cold sores can be unhappy with how their formation affects their appearance, and feel uncomfortable at their development. Waiting for one to go away on its own can leave you in discomfort for an extended period of time, and it can mean suffering prolonged embarrassment. Rather than simply waiting patiently for this uncomfortable issue to resolve itself, make arrangements to have it treated at our practice! The lasers we use to treat cold sores can shrink them, shorten the time they spend erupted, and help you deal with the symptoms they cause.
Scheduling Laser Treatment For A Cold Sore
With timely laser treatment, we can stop discomfort from a cold sore, and even prevent one from erupting. This approach leads to a faster recovery, as the sore will go away more quickly and cause fewer concerns for you. The treatment does more than just deal with this single sore. After a treatment, you can actually be free of sores that form in this area!
Take Advantage Of The Services Offered At Our Practice!
Remember that your dentist's office is a smart destination for more than just problems with cavities. We also help people deal with painful problems like headaches, stiff or sore jaw movement, and other difficulties created by TMJ disorder. Through treatment, we can improve your quality of life by easing tension and dealing with poor alignment of your jaw joints. We also provide a variety of cosmetic dental services that can make you happier with your smile.
Talk To Your Sheridan, WY Dentist About Laser Treatment For A Cold Sore
A cold sore may be cause for an embarrassment, but you should feel comfortable letting your dentist know that you have one. By doing so, you can receive laser treatment that shrinks the sore, prevents its eruption, and leads to a faster and easier recovery. If you would like to learn more, or if there are any other oral health matters that you wish to discuss, call Grinnell Street Dental in Sheridan, WY today at 307-672-7567.