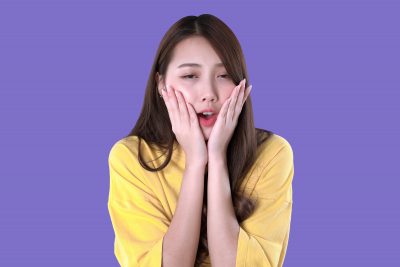 Even if you feel confident in your oral health, you should consistently see your dentist for regular preventive oral health care. Without these checkups, you lose protection against tooth decay and gum disease because you no longer undergo professional teeth cleanings. You also miss out on regular reviews from your dentist. When people go without preventive care, they are more likely to experience complications from problems that they initially overlooked. An active toothache or other problem with your dental well-being is definitely something you want to bring to your dentist's attention. Your Sheridan, WY dentist's office can evaluate your smile, determine what condition your tooth is in, and provide the appropriate restorative care!
A Toothache Can Be A Sign That Something Is Really Wrong
While you should consider dental care important at all times, you should go out of your way to see your dentist if you struggle with a toothache. Your pain may stem from an advanced cavity which will have to be treated. It could also be linked to an injury that caused lasting trouble. Going a longer time without having the problem checked will make complications more likely. If you are not careful, you can even put yourself at risk for losing your tooth!
Arranging Restorative Dental Treatment
Our dental office uses tooth-colored dental fillings and dental crowns when restoring problem teeth. The restoration that we choose will depend on what state your tooth is in, as fillings are not always supportive enough to address advanced cavities. After we make the selection of what restoration to use, we can do any needed preparatory work before setting the restoration. For both fillings and crowns, we can have your work done in as little as one appointment. This is because we have technology in our office that lets us make tooth-colored dental crowns in one visit, something that other practices can lack.
Why Regular Dental Exams Benefit Patients
You can lower your risk for problems that cause active tooth pain when you schedule regular dental exams. At every appointment, you are looked at closely for any signs of trouble. A cavity, crack in your enamel, or other problem can be resolved before you start to experience unpleasant symptoms.
Talk To Your Sheridan, WY Dentist About Your Toothache
If you start to struggle with tooth pain, contact Grinnell Street Dental to discuss treatment! At your appointment, we can find out what the trouble affecting you is and recommend the appropriate care to put a stop to the matter. We use lifelike restorations when treating patients, which enables us to deal with problems without changing your smile. If you would like to learn more, you can contact our dentist's office in Sheridan, WY by calling 307-672-7567.