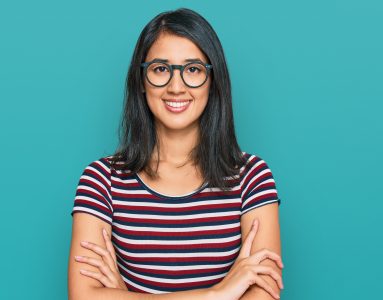 Is it really possible to receive a dental crown that is ready in one appointment AND a good visual match for your smile? It is important that a crown be the right shape and size to fit over your tooth. A restoration that fits poorly can be uncomfortable, it can cause problems for neighboring teeth, and it can be harder to keep in place. Because of this, custom crowns are provided when patients have dental issues to address. At our Sheridan, WY dentist's office, we use technology in the office to carefully measure teeth, create digital models of custom restorations, then produce them in our milling machine! In addition to making crowns that are the right shape and size, this technology produces restorations that are made with ceramic material that can actually imitate the color and texture of your healthy tooth enamel.
Can I Really Trust A Dental Crown To Match My Smile?
A lifelike dental crown can protect a tooth and also preserve the way you look whenever you smile. To ensure that a restoration truly possesses the right look for a patient, careful preparatory work needs to take place. Fortunately, we have the technology necessary to closely measure teeth and determine what shape and size a crown needs to be to provide long-term support. We can also make sure that the material used matches the color of surrounding teeth, which will ensure that it looks appropriate and natural.
Scheduling Treatment To Receive A CEREC Dental Crown
In our office, we maintain CAD/CAM technology that enables us to digitally measure teeth, then use those measurements to design a crown that will be placed for a patient. The measurements that we take are used to confirm that a crown will fit the space of your tooth naturally, and that it will not stick out because it is too tall, or too broad to fit comfortably. Once we have it designed, your restoration will be produced by an in-office milling machine. While the ceramic crowns produced with this technology provide a good cosmetic match, they are also strong enough to avoid difficulties with biting or chewing after treatment.
Tips For Avoiding Future Problems With Your Oral Health
Even if you do have access to attractive and durable crowns, your goal should be to stay clear of oral health issues that make treatment necessary in the first place! Remember that our practice is here to help with this. At every routine dental exam, we will provide a thorough cleaning of your enamel to lower your risk for cavities. Your dentist will look closely at your smile to see if there are any problems with decay that require treatment with a smaller and more conservative dental filling. If a filling is placed in time, it will not be necessary to restore a tooth with a crown.
Talk To Your Sheridan, WY Dentist About Receiving A Same-Day Crown!
Our dentist's office in Sheridan, WY is ready to help patients by providing attractive same-day dental crowns! To learn more about these restorations, or to discuss treatment at our practice, call Grinnell Street Dental today at 307-672-7567.