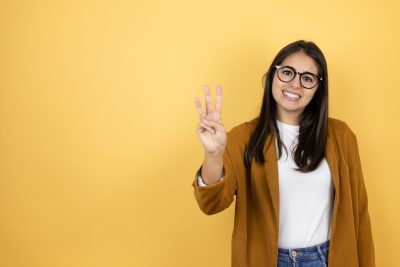 What should you expect from treatment to restore a tooth affected by decay? At our Sheridan, WY dentist's office, there are a few aspects of restorative care that you can look forward to. We are committed to providing services that ensure patients are confident in their smile as well as their ability to bite and chew. When possible, we will use conservative dental fillings during treatment. Fillings only take up a limited amount of space, and they leave surrounding enamel unchanged. When it is necessary to do so, we will place a custom dental crown on a tooth. While crowns demand more changes to your tooth structure, they provide lasting protection and ensure that the tooth remains in place, even if you had issues with an injury or larger cavity.
1. Permanent Protection For Your Tooth
A dental restoration provides permanent protection for a tooth after a cavity is removed. That long-term support is needed because our teeth cannot fully recover from the damage dealt by cavities. The materials we use to make custom fillings and crowns matches the appearance of healthy enamel. While these substances are popular for their cosmetic benefits, you should know that they are still durable enough to keep supporting you through the years. Of course, just as you need to practice good habits if you want to keep your teeth healthy, you should follow good brushing and flossing practices, and avoid excess wear and tear, to preserve any restorations that have been placed.
2. Support For Your Bite Function
You should be confident in your filling or crown even when you bite and chew. Restoring your bite function matters, as people who are not able to maintain a natural bite after cavity treatment can experience difficulties with chronic pain, joint stiffness, and headaches because of TMJ disorder.
3. A Lifelike Restoration
Ideally, your smile will remain cavity-free through the years. When a problem does occur, it does not have to mark the end of your smile as you knew it! Even if decay forms in a space that is difficult to hide, you can feel comfortable with your appearance because of a restoration made from material that matches your enamel. Our resin fillings can actually bond with your tooth structure after placement, ensuring a stable hold and protection that looks natural. We use CEREC technology to craft dental crowns that match your natural teeth – in addition to being lifelike, these restorations are popular because they can be made and placed in as little as one visit.
Talk To Your Sheridan, WY Dentist About Cavity Treatment!
What can you expect from your treatment experience when you have a cavity? Grinnell Street Dental offers long-term support with restorations that can imitate the appearance of your healthy enamel! To learn more, call our dentist's office in Sheridan, WY at 307-672-7567.