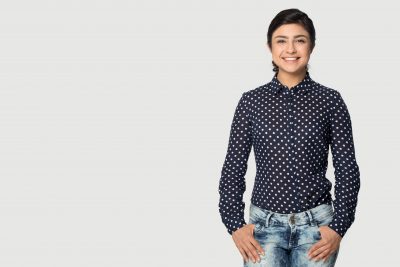 If one tooth stands out in your smile because of its shape or size, or because it is damaged, your confidence in your appearance can plummet. Through cosmetic dental work at our Sheridan, WY dentist's office, that single flawed tooth can be restored to ensure that it no longer draws unwanted attention. One thing we can do for a flawed tooth is cap it with a porcelain veneer. Veneers are thin, wafer-like restorations that cover the fronts of teeth. These shells require less preparatory work than treatment with dental crowns, and cover less space, but they can still make significant improvements to the way you look.
One Tooth Can Hurt The Quality Of Your Overall Smile
If one tooth fails to fit in with your smile, you can be self-conscious about your overall appearance. That tooth interferes with your smile symmetry, and it can draw more attention for its deviation from its neighbors. Even a minor difference in size or shape can be sufficient to hurt your appearance. Dental damage often draws unwelcome stares because a chip or crack will stand out in your overall smile. Depending on the severity of a tooth's problems, cosmetic dental work may be all you need to put these issues behind you!
Addressing Damage Or Naturally Occurring Flaws With Veneers
Porcelain veneers are custom-made to fit over the fronts of teeth. Because they only cover a limited amount of space, they will minimize the preparatory work needed to make space for them. Your dentist will carefully measure a tooth in need of restoration, which provides the information needed to craft a restoration that looks ideal for improving your smile. In addition to correcting problems with their shape and size, veneers can help change the color of teeth that appear blemished or dull.
Other Approaches We Can Take To Restoring Problem Teeth
After examining your tooth, your dentist can present options for restoring the way that it looks. A dental bonding procedure changes your appearance with a composite resin material that can adhere directly to your enamel. This requires less preparatory work than treatment with veneers, and work can often be done in as little as one appointment. For teeth that require functional support, we can provide dental crowns. Crowns that are made on site at our practice can be ready in just one appointment, which will shorten your treatment time while still protecting your tooth and oral health!
Talk To Your Sheridan, WY Dentist About Restoring A Damaged Or Misshapen Tooth
Grinnell Street Dental provides multiple treatment options for teeth that are misshapen, damaged, or flawed in some other way. With the right procedure, we can restore your smile as well as your oral health! To find out more, please call our dentist's office in Sheridan, WY by contacting us at 307-672-7567.