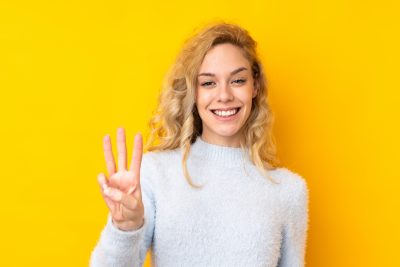 The care you put into preventing cavities is important. After all, dental decay will do permanent damage to your tooth structure even when the problem is identified and treated with a dental filling shortly after developing. Because cavities do permanent damage, and because they make you vulnerable to more severe problems with infection, you should be careful not to fall into poor habits that leave you vulnerable to trouble. At our Sheridan, WY dentist's office, we provide preventive dental health care as well as services to treat active problems with your teeth. While we perform preventive services in the office that keep you safe from trouble, we also provide guidance that you can use to take better care of your smile between visits!
1. Make Sure You Floss On A Daily Basis
Flossing provides an important line of defense between you and dental decay. Without this habit, you become vulnerable to the accumulation of bacteria and food debris between teeth, which can lead to decay as well as the onset of periodontal problems. Unfortunately, people sometimes see flossing as nothing more than a means of removing food debris when something is awkwardly stuck between their teeth. Committing to a daily routine will protect you from tartar buildup, gum disease, and cavities!
2. Stick To Drinking Water With Meals
Choosing to drink water at meals will help you wash away food debris while you eat, and it can replace flavored drinks that contain sugar. Water also helps you stay better hydrated throughout the day, which helps you produce saliva and fight oral bacteria. Because of this, you should take care to drink it during the day at times when you are not eating or snacking.
3. Be Consistent About Attending Dental Exams
When you do not attend regular dental exams, you can let problems form and worsen in time, which can lead to the need for more involved restorative dental work. For example, you may not realize that you have a cavity that needs to be treated until you have pain and sensitivity issues. By this time, your tooth may require a dental crown to stay protected. You can also develop cavity issues with multiple teeth, which can lead to the need for a more involved smile restoration plan. At every exam, your dentist will closely study your teeth for signs of trouble, and your hygienist can help you by removing accumulated tartar and plaque on teeth.
Our Sheridan, WY Dentist's Office Can Help You Avoid Cavities
At our dentist's office in Sheridan, WY, patients can count on important support to help with the prevention of cavities. With good habits at home combined with regular exams, you can keep yourself safe against frustrating (and potentially serious) oral health troubles! To find out more, contact Grinnell Street Dental in Sheridan, WY by calling 307-672-7567.