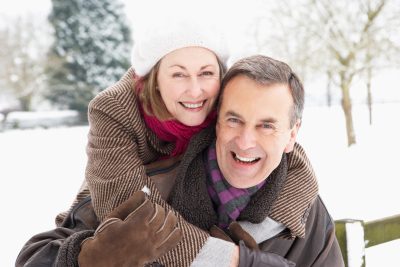 While you can be well aware that dental crowns and dental fillings are readily available to restore problem teeth, you may be less sure of what your dentist can do for teeth that have already been lost. Can you receive a custom dental prosthetic that helps with your bite function, or just one that improves your appearance by closing a gap between teeth? At our Sheridan, WY dentist's office, patients who have experienced tooth loss can see us to discuss treatment with dental implants. Through implant dentistry, we are able to permanently secure restorations that look like natural teeth and provide support when you bite and chew!
How Dental Implants Help Patients Affected By Tooth Loss
Tooth loss will take away more than just the portion of your tooth above the gum line. That loss also means the loss of your tooth's roots, a development that can affect you more seriously than you might realize. Without the roots of a tooth in place, stimulation in the jawbone is lost, and that can lead to a loss of density. Tooth loss also affects you by leaving neighboring teeth with less support, a development that makes them vulnerable to becoming loose or being lost.
What Does The Implant Placement Process Involve?
To successfully hold a replacement tooth, an implant must be carefully placed. To ensure that this happens, your dentist will closely study you to find the right angle and position for your replacement root. In addition to finding where to place the implant, we can check on any issues with your oral and periodontal health that need to be addressed so that they do not interfere with your smile restoration. After this work is complete, we can make plans to have your implant placed. When this is done, you will wait for your jaw to heal, at which time the surrounding bone tissue is able to fuse with the post. At the appropriate time, you will go in to have a custom restoration put in place.
Other Options For Restoring An Incomplete Smile
In addition to offering prosthetic work with dental implants, we can discuss treatment with a dental bridge to close a gap in your smile. A bridge provides a more convenient solution, as it will not require oral surgery, something that is required when you go through implant placement. A bridge is held in position with a pair of dental crowns that are affixed to the teeth at either side of the gap that we intend to close through treatment.
Talk To Your Sheridan, WY Dentist About Dental Implants
Our dentist's office in Sheridan, WY is prepared to help patients who are ready to do something about tooth loss. To find out more about how we can help you through implant dentistry, contact Grinnell Street Dental at 307-672-7567.