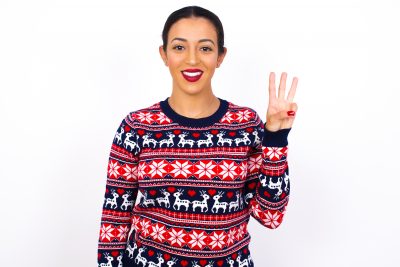 Some patients need more than one restorative dental procedure to address trouble with their smile. In some cases, it can actually be difficult to fully resolve their oral health and cosmetic difficulties without putting together a treatment plan. If you worry that your smile needs several treatments in order to be truly healthy again, our Sheridan, WY dentist's office can help! Through a full-mouth rehabilitation plan, we can outline all of the services available to you that can restore your oral health. This includes work to replace missing teeth or restore damaged teeth, but it can also address problems like TMJ disorder, which can negatively affect your quality of life.
1. We Can Replace Teeth That You Have Lost
Without your full smile, you can have a difficult time smiling with confidence. You can also have a tougher time biting and chewing, which can lead to diet limitations and chronic discomfort. As part of your full-mouth rehabilitation, we can make plans to fully restore your smile by performing prosthetic dental work. With dental implants, we can keep prosthetic teeth permanently in place. This can help by improving your bite, and it also prevents jawbone deterioration, something that occurs gradually over time after teeth are lost.
2. We Can Find A Solution For Problems With Chronic Jaw Pain
TMJ disorder can occur when poor oral health changes your bite function. It can also stem from issues like malocclusion, physical trauma, and teeth grinding. When discussing plans to fully restore your smile, we can also help you by identifying sources of chronic pain and sensitivity. One way to resolve TMJ disorder is to provide a patient with a custom oral appliance that eases tension on their jaw joints and muscles.
3. We Can Take Care Of Active Dental Decay
Cavities are a common problem for people, but many do not recognize just how serious decay can be if it is not treated. Eventually, a cavity will work through your enamel and cause an infection that leads to pain and sensitivity issues. In time, the bacteria attacking the living tissues in your pulp will spread through a tooth's roots, which can lead to more problems with infection. We can determine whether your teeth need dental fillings or dental crowns after removing harmful decay. Both of these restorations can actually restore your smile while restoring a tooth, as they can match the appearance of your enamel.
Talk To Your Sheridan, WY Dentist's Office About Full-Mouth Rehabilitation
Patients who come to Grinnell Street Dental for more than one procedure can learn about the benefits of committing to full-mouth rehabilitation. Through the right series of treatments, we can make sure that your smile is completely restored! To find out more, call our dentist's office in Sheridan, WY by calling 307-672-7567.