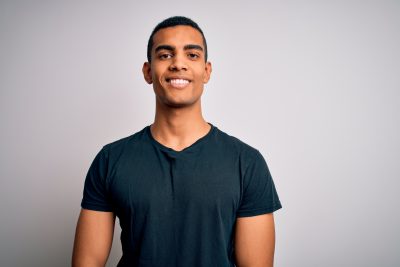 People who take home teeth whitening treatments from a nearby grocery store can have high hopes for their smile, but they can ultimately feel a sense of disappointment after making attempts to brighten their smile. The products that are available on local store shelves can help with recently acquired stains, but you may have deeper-set stains that need to be addressed before you can see the changes you really want. At our Sheridan, WY dentist's office, patients who are interested in making bigger improvements can actually pick up a professional teeth whitening treatment kit. We offer these kits as well as in-office care. With both approaches, patients can see their teeth become many shades brighter, leading to terrific overall smile improvements!
A Take-Home Whitening Kit From Your Dentist Can Deliver Big Improvements
The whitening kits provided at our dental practice include personalized trays to help you brighten your teeth and bleaching agents that can be counted on to take care of tough stains. By following the instructions provided and applying these agents to your teeth, you can break apart stains that have contributed to the dulling of your smile. The process of brightening your smile can often be completed in as little as ten days!
Using Your Take-Home Kit
The custom trays that are included in your whitening kit will allow you to evenly apply the whitening agents provided by your dentist. Each day, you will place these agents on your enamel to gradually work through the accumulated teeth stains that you have picked up. You can be asked to keep these gels in place for roughly one hour to two hours every day, with the overall treatment taking around ten days. If your dentist sees reason to have you follow a different practice, they can let you know when you pick up your kit.
Learn What In-Office Cosmetic Services Can Do For You
You do have the option of having your whitening treatment completed in our office. This only requires one appointment, as we use a special light that will speed up the effects of the gels that we use to address stains. You have this option for treatment as well as other cosmetic dental services that can help you. We can take care of flaws that affect the shape, size, and color your teeth with tooth bonding services as well as with the placement of porcelain veneers.
Talk To Your Sheridan, WY Dentist About Taking Home A Whitening Kit
If you are ready to make real changes to your smile by addressing teeth stains, talk to your contact Grinnell Street Dental! With a personalized whitening kit that you take home, you can remove stains that over the counter products have been unable to address. To find out more, you can contact our dentist's office in Sheridan, WY by calling 307-672-7567.