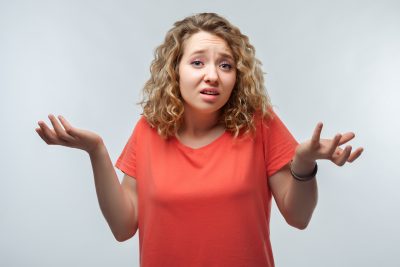 If you go in to see your dentist for a routine exam, you will have your teeth thoroughly cleaned as well as reviewed. These scheduled cleanings are important to your long-term dental health. Without them, your teeth are vulnerable to the buildup of harmful tartar deposits. What makes tartar so frustrating is that it resists efforts at removal from your toothbrush and floss. Our Sheridan, WY dentist's office can help you stay consistent with preventive care in order to stop tartar buildup, and to make sure you have helpful feedback when there are signs that you might need work done for dental problems that have developed.
How Effective Is Your Oral Hygiene Routine?
What does your current brushing and flossing routine look like? If you want to effectively fight the buildup of plaque and tartar, commit to brushing at least two times a day while also taking care to floss at least once. When you do this, you can keep harmful debris from forming on teeth that might make you vulnerable to difficulties with dental decay and gum disease. There are a few things to keep in mind if you want to keep up with truly effective smile care:
Remember that in addition to brushing and flossing thoroughly, you also need to maintain a smart diet to protect your teeth. That means limiting your sugar intake, even at times like October when sweets can be hard to avoid!
Even if you feel that your daily routine is as effective as it could be, you should attend regular dental exams. By doing so, you receive helpful updates about your smile and have any tartar deposits that have formed removed before they can cause problems for you.
Problems Associated With Tartar Buildup
If you have visible tartar deposits, you can be dismayed at how they make your smile appear unsightly and unhygienic. Even if tartar buildup is not noticeable, it is a problem because it increases your risks for oral health problems. This substance can make you susceptible to cavities, and accumulation at your gum line also makes leaves you at risk for gum disease.
Regular Checkups Provide More Than Just Tartar Removal
The dental cleanings that are performed during your preventive visits are important, but they are hardly the only benefit that you enjoy during your visits. In the event that cavities have formed since the last time you were in the dentist's chair, they can be caught and treated with dental fillings before they grow larger and require dental crowns. You can also receive helpful updates and warnings about problems like TMJ disorder, which can be a cause of chronic headaches, jaw stiffness, and more!
Talk To Your Sheridan, WY Dentist About Fighting Tartar Buildup
Our dentist's office in Sheridan, WY is prepared to help patients stay on top of their oral health needs and avoid troubles with their smile! To learn how we can help you, contact Grinnell Street Dental by calling 307-672-7567.