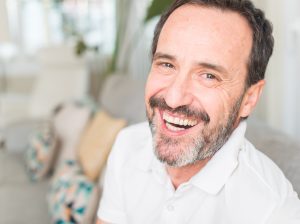 If you have teeth that are misshapen, damaged, dull, discolored, or flawed in some other way, it can be hard to feel truly comfortable showing off your smile. As you look into cosmetic dentistry, you can discover that the right treatment can effectively deal with several of these issues for you, giving you dramatic improvements in a short time. Our Sheridan, WY dentist's office is prepared to help you by offering treatment with porcelain veneers. We can use veneers to hide many different flaws with the way you look. Their slim design minimizes the need for preparatory work, which means that their placement can have less impact on your teeth than you expect while still delivering exciting improvements!
What Smile Flaws Would You Like To Address?
There are many issues that can negatively impact the way someone feels about their smile. You may not like that your teeth appear to have become dull or flattened over time because of gradual wear and tear. Someone else may start discussing cosmetic treatments because their teeth are discolored, or because they are poorly aligned. For some, cosmetic work is a means of fixing recent dental damage. Through the placement of veneers, we can address all of these issues to make you more excited to show off your smile! Veneers completely cover a tooth's front surface, which means they can help with problems affecting their color, shape, and general appearance.
What To Expect When You Receive Your Veneers
Porcelain veneers require minimal preparatory work. Dental crowns require more changes to your tooth structure because they completely cover a tooth above the gum line; with veneers, only the front surfaces of teeth have to be modified. In addition to making careful changes to your tooth structure, we will closely measure teeth being restored – these measurements will ensure that your restorations are the right shape and size. Once veneers are bonded in place, you can look forward to their cosmetic support for many years!
Are Veneers My Only Option For Cosmetic Treatment?
Some cosmetic changes can be made without modifying your tooth structure at all. For example, we can help you by correcting gaps and overlaps with Invisalign appliances. We can also deal directly with discoloration through teeth whitening treatment, which is employed to remove teeth stains. Our practice does provide cosmetic bonding services. Rather than place veneers on teeth, we can use composite resin to change their shape, size, and color.
Talk To Your Sheridan, WY Dentist About Treatment With Veneers!
Our dentist's office in Sheridan, WY is prepared to help patients who hope to change the way they look when they smile! If you want to know more about veneers, or if you are interested in another cosmetic service, contact Grinnell Street Dental at 307-672-7567.