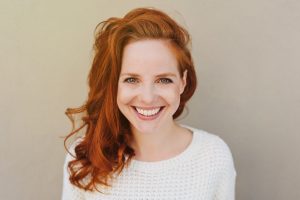 While you may like the idea of taking care of a teeth whitening treatment at home, you can find that it is difficult to find a treatment option that delivers the results you hope to see. Whitening products that are available at your local grocery store or pharmacy can have limited benefits, which means you can be stuck with teeth that still seem dull or unattractive. In addition to providing teeth whitening treatments in our office, our Sheridan, WY dentist's office does provide whitening kits that patients can take home and use on their own time. These kits rely on advanced whitening gels that are not available at your local store or pharmacy, so you can count on them to deliver results that are difficult for these products to match!
Taking Home A Professional Teeth Whitening Treatment
Your dentist will send you home with a custom whitening kit that includes advanced whitening gels as well as custom kits that make it easy to apply those gels evenly to your enamel. Once you receive your kit and instructions on its use, you can begin performing daily applications of these agents to make positive changes to the color of your smile. At the end of your recommended daily treatments, you can be excited to see significant changes in your smile that match the results of an in-office whitening procedure!
Can A Professional Whitening Treatment Really Do More Than A Store Bought Kit?
What makes a professional whitening kit more effective than one that you pick up from your local grocery store? The whitening agents that are used in over the counter kits can be effective against surface stains, but it can be difficult to fight stains that are deeper and harder to remove. With the more potent gels provided by your dentist, you can make sure these particles are broken apart, too, and produce more significant improvements.
Reviewing Other Cosmetic Services That Might Interest You
Your dentist is ready to do more than just make your teeth whiter. If you are bothered by damage to your enamel from teeth grinding. gradual wear and tear, or injury, we can make positive changes with porcelain veneers. Veneers are carefully shaped and sized to fit over teeth and hide a range of flaws with their shape and color. We also provide dental bonding services that can address these issues.
Talk To Your Sheridan, WY Dentist About Teeth Whitening Treatment
With a take-home whitening kit provided by your dentist, you can make significant cosmetic improvements that are more convenient than you anticipate! If you wish to learn more about these kits, or if you have any other questions about our cosmetic dental treatments, contact Grinnell Street Dental in Sheridan, WY by calling 307-672-7567.