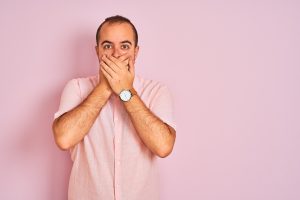 You can feel embarrassed to let others see that you have a cold sore, and uncomfortable with the idea of talking about it. However, if you continue to try and simply hide this problem rather than look into treatment, you may miss out on beneficial care. Your Sheridan, WY dentist can actually help you deal with a cold sore. With a special soft tissue laser, we can target the sore to shrink it, shorten your time with it, and even stop future sores from occurring in the same area. You can stay informed about the general services available from your dentist when you consistently attend regular dental exams.
Cold Sores Can Be An Awkward And Embarrassing Matter To Discuss
People sometimes go out of their way not to talk about their issues with cold sores because, simply put, they feel too embarrassed. While that embarrassed feeling can be natural, it should not stop you from receiving beneficial care. When you talk to your dentist about this problem, it can lead to you setting up an appointment to come in and have the sore treated with a laser. In addition to helping you with the sore that has recently developed, this can help you avoid future formations in the area that is treated.
Arranging Laser Treatment For A Cold Sore
In our office, we have a laser that has been designed to safely treat problems that affect soft tissue areas. The laser can lead to the rapid removal of the sore, shrinking it and reducing the time it is present and bothering you. This work can even help you by making the formation of a sore in that spot less likely in the future!
Make The Most Of Your Access To Dental Care!
If you see your trips to the dentist as nothing more than protection against tooth decay, you can miss out on beneficial services! In addition to helping patients treat cavities with lifelike dental fillings and dental crowns, we are prepared to discuss your periodontal health, address problems with jaw pain, and even review the benefits of cosmetic dental work.
Talk To Your Sheridan, WY Dentist's Office About Laser Treatment For A Cold Sore
If you are tired of letting cold sores cause discomfort and interfere with your quality of life, know that laser treatment can help. Patients at our Sheridan, WY dentist's office can come to us to have a sore treated so that it heals faster, causes fewer problems, and is less likely to reoccur in that area again. This is one of many services we offer that can help patients improve their quality of life. To find out more, please contact Grinnell Street Dental in Sheridan, WY by calling 307-672-7567.