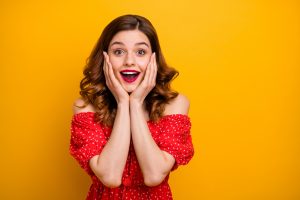 A dental crown must be carefully designed in order to securely fit your tooth, avoid bothering its neighbors, and generally provide lasting protection so that you are able to bite and chew without difficulties. For many practices, the only way to provide a custom dental crown is to have one produced at a third party lab, extending the time it will ultimately take you to receive your restoration. Our Sheridan, WY dentist's office relies on CEREC technology to craft dental crowns that are ready in as little as one appointment. Through this technology, we are able to digitally measure teeth, design a restoration, and produce it in our office! Once in place, your CEREC crown can restore your tooth's health while also preserving your smile.
Same-Day Crowns Make Restorative Treatment More Convenient
Restorative procedures are necessary whenever patients have problems with physical damage or decay. If a tooth needs more support than a dental filling can provide, a crown is used to keep it safe and ensure that it can remain in place without problems. Rather than ask patients to wait for a third party lab to create custom crowns, we take care of the design and production of these restorations at one location. By doing so, we can shorten the time it takes for you to have dental work completed.
Receiving Your Custom, Lifelike Dental Crown
Before your crown can be produced, we need to assess its shape and size. Digital measurements of the tooth will let us know what size the crown needs to be in order to look appropriate, remain in place, and avoid interfering with neighboring teeth. With those measurements collected, we can move forward with digitally designing your restoration. After this occurs, a milling machine in our office produces it so that we can put it in place and protect your tooth.
Tips For Avoiding Future Oral Health Problems
While it can be reassuring to know that same-day dental crowns are available to you, you should take care to avoid dental problems whenever possible. Remember that harm to a tooth is permanent even when it is caught and treated promptly. Keep up with regular dental exams so that your dentist can monitor your health and determine if any problems arise – early treatment can ensure a tooth is restored before a crown is necessary. Remember to also do your part by both brushing and flossing on a daily basis, and limiting your consumption of products that can harm teeth.
Talk To Your Sheridan, WY Dentist About Receiving A Same-Day Crown
At our Sheridan, WY dentist's office, patients can receive same-day dental crowns that protect their teeth while also preserving the way they look. To find out more about our services, please call Grinnell Street Dental at 307-672-7567.