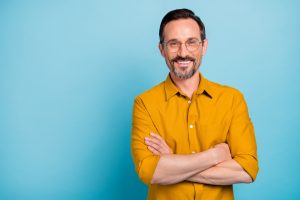 What is it going to take to restore a tooth that looks too small, has visible damage, or is otherwise flawed? It may surprise you to learn that problems with the shape and condition of a tooth may be treatable without the use of a permanent restoration. With a dental bonding procedure, we are able to cover up different concerns about the shape, size, or color of a tooth without resorting to the placement of a veneer or crown. Instead, a composite resin material that mimics the appearance of enamel when hardened is applied to the surface of your tooth. Your Sheridan, WY dentist will take care to apply it so that your current concerns about your smile are addressed and hidden.
What Can A Bonding Procedure Do For Your Appearance?
Bonding treatments have been effective at addressing many different smile flaws. This procedure is effective at covering up blemishes, as well as noticeable chips or cracks. We can also use bonding treatments to add size to small teeth, or close gaps between two teeth. At an evaluation, we can study the condition of any teeth you want to have restored in order to see what kind of improvements might be right for you.
Scheduling Your Cosmetic Treatment
After an evaluation to determine if a bonding procedure is right for you, we can bring you in to have your smile improved. The composite resin material is applied by your dentist to the surface of the tooth. It is carefully administered in order to target specific flaws, and to make sure that it matches the appearance of your neighboring teeth. Once in place, the resin will harden and bond with the tooth. This process ensures that your results last, as the substance is capable of remaining in place even as you continue to apply pressure to the tooth by biting and chewing.
Other Treatments That Can Restore Your Smile
Some patients choose to have their appearance restored with porcelain veneers. While this requires more preparatory work, veneers do offer more durability. If a tooth's flaws affect its health or bite function, we may recommend putting a crown in place instead of moving forward with a cosmetic procedure. A custom dental crown can be produced by our office in just one visit, as we use CEREC technology to craft these restorations.
Talk To Your Sheridan, WY Dentist's Office About Scheduling A Bonding Treatment
Are you ready to do something about a smile flaw that has left you feeling self-conscious? Through dental bonding procedures, we have been able to help many people fix concerns they had about the appearance of their smile. To find out more, please contact Grinnell Street Dental in Sheridan, WY by calling 307-672-7567.