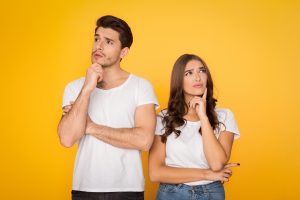 If dental decay turns into a cavity, the damage to your enamel will be permanent. The amount of harm that ultimately occurs will depend on how soon a cavity is treated after it forms. Smaller amounts of decay can be addressed with a dental filling, while larger cavities can require dental crowns. While your enamel can be permanently damaged, your smile can be preserved through restorative treatment. At our Sheridan, WY dentist's office, we have experience providing lifelike restorations for patients who have cavities. We can also provide you with help to prevent future cavities when you see us for routine dental examinations.
How Much Harm Can A Cavity Really Do To Your Tooth?
If you let a cavity form, and continue to go without treatment, decay can become a serious problem. In time, bacteria will be able to infiltrate your pulp and cause significant discomfort. This can even lead to the spread of bacteria through the tooth, which can result in new problems for your well-being. With that said, even if a cavity is caught shortly after forming, the damage you experience will be permanent. This is why good preventive care is so beneficial – even though treatment protects a tooth, the effect a cavity has on your enamel is permanent.
Receiving A Dental Filling Or Dental Crown
The choice to use a dental filling or dental crown will depend on how large a cavity has become, and how much support your tooth requires after decayed tissues are removed. When possible, your dentist will use a dental filling to take care of a tooth. Fillings only occupy the space where a cavity was removed, so the surrounding tooth structure is left alone. If there is too much damage to make the placement of a filling effective, a dental crown is used instead. While other practices may require multiple appointments to have a crown put in place, we provide CEREC dental crowns that are ready in as little as one day.
Want To Avoid Future Cavities? We Have Some Tips
If you want to make sure you avoid future problems with cavities, make sure you schedule routine dental checkups. By doing so, you have your smile routinely checked for decay as well as cleaned. You should also make sure that your daily routine includes brushing as well as flossing. To protect yourself throughout the day, set a goal of limiting your sugar intake as much as possible.
Talk To Your Sheridan, WY Dentist's Office About Treatment For Dental Decay
Grinnell Street Dental is prepared to help patients in and around the Sheridan community when they experience issues with dental decay. In addition to restoring your smile with lifelike fillings and crowns, we can provide preventive care to help you avoid future problems with decay. To learn more, please call our dental office in Sheridan, WY by calling 307-672-7567.