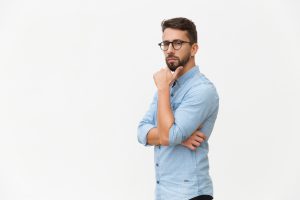 If your teeth are starting to look stained, does it mean they are in poor health? Stains can be hard to completely avoid, and they can gradually accumulate over time even as you work to protect yourself against dental decay. At our Sheridan, WY dentist's office, we can recommend cosmetic dental work if you are growing upset with the color of your smile. With a professional whitening treatment, you can finally do something about built-up stains that have affected the way you look. We can also provide important feedback about your oral health during dental exams and let you know if there is more to worry about than just stains.
Why Am I Having A Hard Time Preventing The Buildup Of Stains?
It can be difficult to keep track of all the products we eat and drink that cause teeth stains. Dark and color-rich have their hues thanks to chromogens and tannins that can stick to our enamel. When those particles build up in time, they can leave a person's teeth looking dull and unattractive. Because teeth stains are sometimes considered evidence of poor oral care, they may cause a change in how people perceive you. Unfortunately, a smile care routine that keeps you free of cavities can still fail to stop some accumulation of stains.
Using A Professional Whitening Treatment To Address Smile Concerns
We can provide you with a professional teeth whitening treatment, or even send you home with your own whitening kit to fight stains. With the materials provided to you, it becomes possible to remove stains that store bought whitening agents and your toothbrush leave behind. This can help with stains left by products like coffee, tobacco, tea, and any other products that are able to gradually change your smile's color.
Discoloration Can Be The Result Of Other Issues
There are other issues that can affect the color of your smile. You may notice an unwelcome change in the way you look because of enamel erosion, which exposes more of the dentin in your tooth structure. You could also experience changes to tooth color due to injury or the use of certain medications. Other cosmetic procedures, like the placement of porcelain veneers, can be more effective than whitening agents, when dealing with these concerns.
Talk To Your Sheridan, WY Dentist About Issues With Teeth Stains
At our Sheridan, WY dentist's office, we have experience helping patients with a broad range of concerns. If you are worried about the color of your smile, we can determine if teeth whitening is right for you, or if you could be better served by another procedure. Our goal is to help our patients feel confident in their oral health as well as their appearance! To learn more, contact Grinnell Street Dental in Sheridan, WY by calling 307-672-7567.