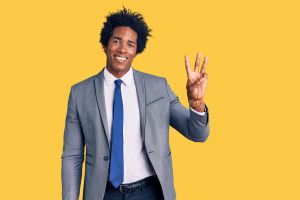 Are you currently doing enough to make sure that your smile stays cavity-free? People who feel comfortable with their routine sometimes learn that their efforts were less effective than they realized. If you have recently had to have a dental filling or dental crown placed, you should think about how you can do more to keep yourself safe against cavities. One thing to remember is that even with good habits, you should make regular dental exams a priority. At our Sheridan, WY dentist's office, we provide valuable support during every preventive exam. Because these visits include teeth cleanings that remove tartar, they play a valuable role in keeping you guarded against decay!
1. Make Sure You Always Set Aside Time To Floss Each Day
Flossing before bed each night allows you to remove any accumulated bacteria or food particles that have accumulated between your teeth in the course of your day. This practice is an important one if you want to protect yourself against the buildup of tartar. A toothbrush is a useful tool when it comes to fighting dental trouble, but it can be limited in its ability to clean those spaces where teeth meet. When you floss on a consistent basis, you keep these areas free of any harmful buildup.
2. Avoid Common Brushing Mistakes
Brushing at least two times each day will be important. It is also important to make sure that your brushing efforts are as thorough and effective as possible. You may need to give yourself more time to fully clean your teeth. The process should take at least two minutes – if you feel that you are falling short of this, adjust your routine by setting a timer and brushing until it stops. You also need to make sure that you replace your toothbrush every three months, or even sooner if you think the bristles look worn. Something to avoid is aggressive brushing – when you use too much force, the friction can lead to more enamel erosion!
3. Start Cutting Down On Your Soft Drink Consumption
While your overall goal should be to cut back on sugar, cutting soft drinks can be a particularly good idea. Soda is high in sugar, but even the diet drinks are acidic enough to cause problems for your enamel. You also have to worry about the cosmetic impact of dark colas, which can stain your teeth!
 Your Sheridan, WY Dentist's Office Can Help You Prevent Cavities!
If you have struggled with cavities in the recent past, or if you want to make sure that you stay safe against future decay, our practice can help you form and maintain better habits. To find out how we can support you, please contact Grinnell Street Dental in Sheridan, WY by calling 307-672-7567.