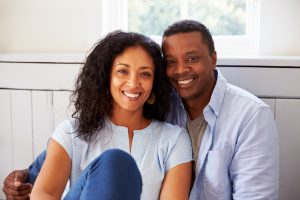 While some people only have to worry about maintaining a smile that is already healthy, others may need help to recover from problems that have impacted their dental well-being. If you are someone with several oral health issues, you may be ready to discuss your options for restorative dental work as well as what cosmetic dentistry can do for you. Our Sheridan, WY dentist's office is prepared to help those individuals who might benefit from full-mouth rehabilitation. Through a careful evaluation and discussion, we can determine what problems currently affect you, and what treatment options can help you show off meaningful improvements. Once these procedures are complete, you can marvel at the sight of your lovely restored smile!
Are You A Candidate For Full-Mouth Rehabilitation?
If you are someone who is affected by several oral health issues, you could be an ideal candidate for full-mouth rehabilitation. This approach to smile care focuses on helping people make corrections to several problems. If you have issues with discoloration, dental decay in certain teeth, tooth loss, and/or other problems, we can work out a plan to tackle everything affecting you. This process can start with the most concerning issues and continue to work through trouble in order to restore your smile.
Targeting Problems That Negatively Affect Your Oral Health
Our first goal can be the restoration of your oral health. If necessary, we can replace teeth that you have lost with a dental bridge, or through implant dentistry. We can go on to restore remaining teeth that are not in good condition. This process can take less time than you expect, as we have CEREC technology that lets us produce custom crowns in as little as one appointment. When possible, we will use dental fillings to restore teeth that are in poor condition. Fillings can blend with your surrounding enamel, and they limit the amount of preparatory work that must be done to care for a tooth.
Taking Care Of Issues That Affect Your Smile
After oral health issues have been addressed, we can talk with you about procedures that improve your smile. You may have already seen meaningful changes in the way you look before this, as we do use lifelike restorations to address dental problems. For any remaining concerns, we can use services like teeth whitening or the placement of porcelain veneers to make noteworthy improvements to your smile.
Talk To Your Sheridan, WY Dentist's Office About Your Smile Concerns
At Grinnell Street Dental, patients who need treatment for several oral health issues can reach out to us to talk about plans for a full-mouth rehabilitation. We take a personalized approach to helping patients deal with the different flaws that affect them, allowing them to see exciting changes to their appearance and dental health. To find out more, please call our practice in Sheridan, WY at 307-672-7567.