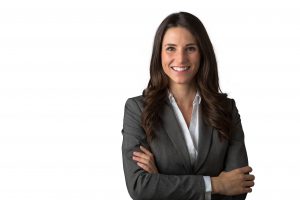 A smile that used to fill you with confidence now makes you feel self-conscious. Through the years, changes in your dental health and the accumulation of teeth stains can affect your comfort level with your appearance. Many people also grow self-conscious because they develop problems with wear and tear that affect their appearance. Small chips and cracks, as well as the gradual wearing down of teeth, can leave you with a smile that appears misshapen or uneven. There are several procedures that can help restore your smile if this has happened. At our Sheridan, WY dentist's office, we can review the different treatment options that are available to you in order to renew your confidence in your appearance. We can also discuss the potential need to restore vulnerable teeth with dental crowns.
Wear And Tear Can Lead To A Gradual Change In The Quality Of Your Smile
If your teeth are beginning to show signs of wear and tear, you can worry that you look older, or grow concerned that the problem is affecting your perceived health. Some changes can be difficult to avoid completely – after all, our teeth have to endure years of friction from biting and chewing. With that said, some people can observe more significant issues, or start to show signs of aging earlier than expected. The problem can be inked to naturally weaker enamel, or it can be linked to a teeth grinding issue connected to TMJ disorder.
Discussing Different Solutions For Restoring Your Appearance
Through the right cosmetic dental procedure, we can make noteworthy changes to your appearance while making minimal changes to your tooth structure. A dental bonding procedure is able to improve the shape, size, and condition of teeth without the use of any restorations. Instead, we rely on composite resin to carefully target flaws that have concerned you. We are also able to recommend treatment with porcelain veneers. Veneers are effective at taking care of many different flaws in one cosmetic treatment. The veneers are custom-made to fit over the fronts of teeth, requiring less preparatory work than is needed to place dental crowns.
Why Crowns Are Sometimes Used To Address Worn Or Misshapen Teeth
If your teeth are worn or damaged to the point of affecting their health, we may advise the placement of dental crowns instead of cosmetic work. Crowns provide bite support, meaning they help you bite and chew without further wearing down an already vulnerable tooth. They also help protect against further wear and tear, which can be an issue if your enamel is weakened. We have technology at our practice to produce same-day crows, making this procedure more convenient than you may anticipate.
Talk To Your Sheridan, WY Dentist About Restoring Chipped Or Worn Teeth
If you are growing concerned about dental wear and tear, know that the right procedure can give you renewed confidence in your smile! To learn how we can help you, contact Grinnell Street Dental in Sheridan, WY by calling 307-672-7567.