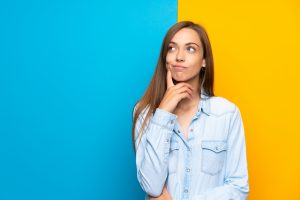 Seemingly small changes that affect your daily routine may have more impact than you realize. Without noticing, that change in your routine can affect the approach you take to protecting your smile. This can build over time, and you can learn that you are in need of a dental filling or dental crown at your next appointment! Your Sheridan, WY dentist's office is here to help you fight problems with your oral health. In addition to providing general dental care at evaluations, we can offer guidance to help you make positive changes to your routine in order to better prevent oral health troubles.
Seemingly Small Changes In Your Routine Can Affect Your Smile
A little adjustment in your daily life that affects your sleep, your diet choices, or your stress levels can have more impact than you realize. It is important that you stay consistent with brushing and flossing, and that you also make choices with your diet that lower your cavity risk. Even if you have had little trouble preventing problems in the past, gradual changes to your enamel due to wear and tear, changes from taking certain medications, or other issues can affect your natural cavity resistance. When those natural shifts collide with a less-focused oral hygiene routine, you can become vulnerable to dental decay and other concerns.
How Sleep Troubles And Stress Can Affect Your Smile
If you are not sleeping well, you can feel particularly tired when you both start and end your day. Because these are the times when people typically brush and floss, that fatigue can start to affect the consistency of your oral care. You should be brushing for at least two minutes every time you brush, because this span of time helps to ensure that you are cleaning even the hardest to reach portions of your smile. You should also take care to floss on a daily basis so that you can fight the buildup of harmful debris between teeth.
Stay Informed About Your Oral Health With Regular Exams
At every routine exam, your dentist takes care to look closely at your smile and identify any issues that might require attention. When problems are located, the right treatment can be arranged before they worsen. This helps to ensure that a cavity does not worsen and result in a tooth infection. Checkups will also let us find problems like TMJ disorder, which can cause aches and pains that hurt the quality of your life.
Your Sheridan, WY Dentist's Office Can Help You Maintain Your Healthy Smile!
At Grinnell Street Dental, patients can count on consistent preventive dental care. In addition to helping our patients avoid problems like decay and gum disease, we are prepared to step in and offer treatment when problems have developed. If you would like to learn more, call our practice in Sheridan, WY at 307-672-7567.