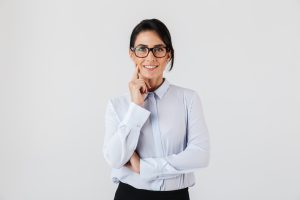 If you have a cavity, treatment will have to occur in order to stop the spread of decay destroying your enamel. The most conservative approach to treating a cavity will see your dentist put a dental filling in place. This restoration only covers the area of the cavity removed, and it can provide lasting support to stop infections or physical damage from affecting your dental health. At our Sheridan, WY dentist's office, we provide dental fillings made from a resin material that can imitate healthy dental enamel. By matching the color of the resin to your tooth, we can ensure that the filling is difficult to notice. A lifelike filling is strong enough to support your tooth in the long term, and it can bond directly with your enamel to provide an impressive degree of stability.
A Lifelike Filling Can Offer Enduring Support For A Tooth
Any dental restoration put in place is meant to provide permanent support. Unfortunately, even a small cavity will do permanent damage to a tooth. Because of this, it is necessary to make sure that a dental filling or dental crown put in place can remain secure and comfortable for the life of the tooth. While the resin material we use to create fillings is appealing to patients for its lifelike appearance, it is strong enough to give you lasting support so that your tooth remains healthy after treatment.
Receiving Your Filling
Before the filling is placed, the portion of your tooth affected by decay will be removed to stop any further harm. Once this is done, the resin material can be applied to the affected area, which leads to it effectively "filling" the space. Once the filling is applied, it will harden and bond with your enamel. The bonding process creates a degree of support with the tooth that a metal filling is not able to match. Metal fillings can eventually see space form between the tooth and the restoration, leaving you vulnerable to bacteria buildup.
What If My Tooth Requires More Protection Than A Filling Can Offer?
A dental filling will not be effective in all cases. Sometimes it is necessary to protect a tooth with a dental crown. Crowns surround teeth completely above the gum line. Your custom crown will be made on site at your dentist's office with CEREC technology. Once placed, it can imitate the tooth and also provide bite support!
Your Sheridan, WY Dentist Can Protect Your Tooth With A Custom Filling
Our Sheridan, WY dentist's office is prepared to restore patients' teeth with lifelike resin dental fillings! These fillings provide functional support so that you can bite and chew without difficulty, plus they can easily blend in and prevent changes with your smile! To find out more about our services, please contact Grinnell Street Dental in Sheridan, WY by calling 307-672-7567.