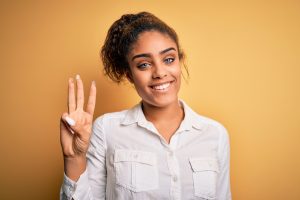 Are you setting the right priorities when it comes to your oral health? If your smile is healthy, and you wish to keep it that way, you should carve out time every day to effectively clean your smile. You should also be committed to diet choices that minimize your risk for developing issues with tooth decay. One thing to keep in mind is that if you want to avoid frustrating oral health complications, you should act quickly when there is reason to believe you need to arrange a dental procedure. At our Sheridan, WY dentist's office, we can work with you if you have issues with tooth decay that need to be addressed, or if other problems – like chronic jaw pain – have you concerned. Prompt cavity treatment can be particularly important, as it can help you avoid complications that call for more involved work at a later date.
1. The Cavity Will Worsen Until Your Treatment Is Performed
As long as you continue to put off cavity treatment, you can experience problems with a tooth. After a cavity forms, the decay is not something that you can slow or stop with your typical daily routine of brushing and flossing. As the damage to your tooth worsens, you can start to experience discomfort as an infection develops within your tooth. Acting promptly can prevent this, and it can limit how much damage your tooth ultimately experiences.
2. A Cavity Can Lead To A Painful Infection
A tooth infection can result because of an advanced cavity, or because a physical injury exposes you to bacteria. This problem can cause discomfort and swelling, and it may lead to changes to your tooth's color. Unfortunately, it can also lead to more complications – you could lose the tooth, or develop other health issues from multiplying bacteria that leave through a tooth's roots!
3. Your Appearance Can Benefit From The Placement Of A Lifelike Restoration
Based on the degree of damage to a tooth, your dentist will either use a dental filling or dental crown for your treatment. If you act in time, you may only require a filling, the more conservative choice of the two. When a dental filling is placed, it is only necessary to restore the area where the cavity formed. However, if you have more damage from decay, the full protection of a crown can be required. Once placed, your crown can provide protection for you when you bite and chew, and it can keep you guarded against future infections.
Talk To Your Sheridan, WY Dentist About Cavity Treatment
At our Sheridan, WY dentist's office, patients can receive quality care for dental decay. Through cavity treatment, we can restore your smile as well as your oral health with lifelike fillings and crowns. To find out more, please call Grinnell Street Dental at 307-672-7567.