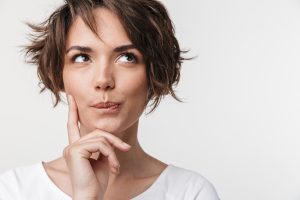 While some patients who undergo cavity treatment only have a small amount of dental damage to address, others may need more involved work. In some cases, it may even be necessary to address damage or infection in the central chamber of a patient's tooth because of decay! The reason some treatments are more involved is that a cavity worsens over time, and that putting off treatment can lead to more harm. At our Sheridan, WY dentist's office, we have experience dealing with severe cavities, but we can also identify early signs of decay during an exam and recommend the placement of a dental filling. The sooner you act, the sooner you can put a stop permanent damage to your tooth!
A Cavity Can Lead To An Infection, And Even Tooth Loss!
A cavity begins to form on your enamel, the hard outer layer of the tooth. Once the cavity has developed, it will require professional dental care. With that said, you can limit how much harm your tooth experiences when you act quickly to have the problem taken care of. Individuals who schedule regular dental appointments can count on their dentist to spot decay in this early stage and treat it. If there is a delay in care, decay can expose you to an infection of your pulp, the central chamber within a tooth. This can lead to issues with pain and sensitivity that are difficult to ignore. In time, this infection can lead to the further spread of bacteria, as well as the loss of the tooth!
Dealing With The Permanent Damage Caused By Decay
Because even a cavity caught early in development does permanent damage to a tooth, a restoration will have to be put in place to support it. For smaller cavities, a dental filling can be used to provide protection. We can offer tooth-colored fillings that bond to your enamel and match its appearance. This can provide lasting support, and also prevent any cosmetic issues. Thanks to CEREC technology at our practice, we are able to provide permanent, tooth-colored dental crowns for patients who need more support for a tooth.
What To Expect From Your Restoration
We use materials that can match the color and texture of healthy dental enamel, which means your restoration can provide cosmetic support as well as functional protection. You should feel confident biting and chewing with a tooth that has been treated for a cavity, which means you can maintain your natural bite function. If an older restoration begins to feel loose, or appears to be in poor shape, you can have your dentist evaluate it and determine if a replacement is necessary.
Our Sheridan, WY Dentist's Office Provides Lasting Care For Cavities
Your Sheridan, WY dentist's office is prepared to help patients deal with issues related to dental decay. If you have questions about treatment, or any other oral health concerns, please contact Grinnell Street Dental at 307-672-7567.