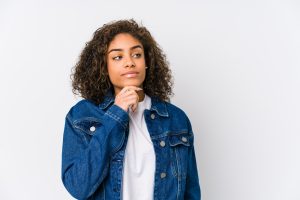 Breaking a tooth can be painful, but your Sheridan, WY dentist's office is prepared to help you. By restoring a chipped or cracked tooth with a lifelike dental crown, we can protect you from further damage, improve your bite function, and address worrying cosmetic changes. Because our practice uses CEREC technology to produce dental crowns, we can actually have a crown made for your injured tooth in just one day! This means you spend less time worrying about your injury, and have no need to depend on a temporary crown. If the injury proves to be cosmetic only – meaning your oral health is not affected – we can discuss using cosmetic dental work for your treatment instead of a dental crown.
Benefits To Receiving A Same-Day Crown
Same-day crowns have shortened the time and work involved in taking care of an injured tooth. The technology we possess at our practice allows us to design a restoration for you using digital measurements of the tooth in question. With those measurements, we can have your crown made in our in-office milling machine. The careful digital measurements can ensure that your crown fits comfortably and stays in place in the long term. Having the ability to fully design and place the restoration in one visit removes the need to protect your tooth with a temporary crown, which can be uncomfortable and less dependable.
Your Restoration Can Match The Appearance Of A Healthy Tooth
When taking care to design your custom crown, we can focus on doing more than just matching the shape and size of your tooth. Your CEREC-made restoration can also match the color of your neighboring teeth so that it blends in without difficulty. In other words, in just one appointment you can have your tooth and your smile restored!
Putting Off Treatment For An Injured Tooth Can Be A Problem
Even a seemingly minor dental injury can be a big deal, and the health of your tooth can worsen in time if you do not seek treatment for a chip or crack. Your dentist can perform an evaluation to determine if your tooth might be at risk for infection or further harm. Letting a tooth develop an infection can lead to persistent pain, and may even lead to irreversible harm that makes an extraction necessary.
Your Sheridan, WY Dentist Can Use A Same-Day Crown To Restore Your Tooth
Our Sheridan, WY dentist's office is prepared to help patients who are worried about arranging proper treatment for a dental injury. Thanks to our CEREC dental crowns, we are able to design and place lifelike restorations in as little as one visit! To find out more about how we can help you with this and other oral health issues, call Grinnell Street Dental at 307-672-7567.