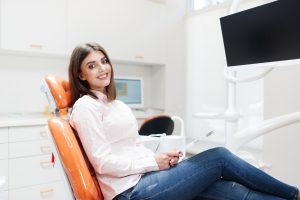 If you let a problem with your dental health go without treatment, the complications that result can lead to more discomfort, and may lead to a more involved treatment. Unfortunately, our teeth are unable to recover naturally once a cavity has formed, or when enamel becomes significantly damaged. Over time, a problem with decay or an injury can lead to infection, which can then lead to problems with pain and sensitivity, and can eventually lead to the loss of a tooth! Our Sheridan, WY dentist's office is prepared to help if your symptoms of poor oral health are becoming alarming, or if the discomfort is more than you can tolerate.
A Problem Can Worsen Over Time If You Do Not Treat It
Eventually, a cavity can damage your tooth to the point that it becomes vulnerable to attack from oral bacteria. Bacteria that enter your tooth can cause pain and sensitivity by attacking the living tissues in your pulp. A cavity does not have to be present to lead to an infection. If your tooth is hurt, you can damage the nerves and experience problems. You can also become vulnerable to an infection if your tooth cracks.
Arranging Treatment For An Injured, Sensitive, Or Aching Tooth
If you are concerned about the health of a tooth after you hurt it, or if you start to experience symptoms that suggest a cavity has formed, your dentist can make sure that the matter is addressed properly. Keeping the tooth safe can call for more support than a dental filling responsibly provides. However, you can receive a dental crown in response to these troubles. In a case where a tooth cannot be saved, we can use a dental bridge or a dental implant-held restoration to make sure your smile remains complete.
Will Your Smile Change After A Procedure Is Performed?
If you have a restoration put in place on a molar or premolar, you may have little to worry about in regards to your appearance. So what should you expect if you need to have restorative work done on one of your front teeth? We can actually produce dental crowns that match the color, shape, and size of your natural tooth. Our practice can actually have lifelike restorations produced for patients in as little as one appointment, as we have CEREC technology at our location enabling us to make a custom appliance in just one appointment.
Our Sheridan, WY Dentist's Office Can Help You Deal With A Serious Dental Problem
At our Sheridan, WY dentist's office, individuals who feel they have a serious dental issues to address can reach out to arrange the appropriate restorative treatment. If you have questions, or if you wish to learn more, please call Grinnell Street Dental at 307-672-7567.