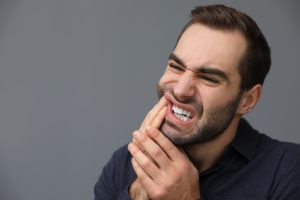 Is chipping a tooth just a cosmetic problem, or can that damage also have consequences for your oral health? You should be concerned about any injury that damages your tooth enamel. Without treatment, the injury could worsen over time. What this means is that you could cause added damage that makes restoring the tooth more difficult. It is also possible for a seemingly minor injury to cause internal harm, which can become serious if not addressed. Our Sheridan, WY dentist's office knows how uncomfortable it can be to have a chipped tooth. We can provide an evaluation to see how serious the matter might be, and recommend the appropriate treatment for your tooth.
A Chipped Tooth May Be In Worse Shape Than You Realize
At first glance, you may feel that the damage to your tooth is minor. If the injury affects a tooth that is not easy to see when you smile, you may feel comfortable leaving the matter alone. Unfortunately, an injury can have greater consequences than you first anticipate. The chipped tooth could be weaker, and more likely to suffer more damage in time. You may also need to worry about possible internal damage, which can be a long-term threat to the tooth's overall health.
Using A Same-Day Crown To Take Care Of Your Dental Injury
While it is sometimes possible to restore a chipped tooth with a cosmetic dental procedure, your treatment may call for something more involved. Restorative dental work can take care of a tooth's appearance while also ensuring that you can bite and chew without any difficulties. Thanks to our practice's use of CEREC technology, we are able to produce custom dental crowns in as little as one day. The crown will be made using digital measurements of your tooth, and its color can match surrounding teeth to ensure it appears natural.
Protecting A Vulnerable Tooth Before Treatment
If you are concerned about a chipped tooth breaking and becoming more damaged, try to set up an appointment as soon as possible. Until your visit, try to avoid biting or chewing with the injured tooth. You should say something about active pain, or a change in a tooth's sensitivity levels, when you schedule your appointment.
Your Sheridan, WY Dentist Can Fully Restore A Chipped Tooth
At Grinnell Street Dental in Sheridan, WY, we are prepared to take care of a patient who needs work done for a dental injury. If you chip a tooth, crack your enamel, or suffer any other kind of harm, we can perform an evaluation and find the right solution for you. This is in addition to providing a range of routine preventive, restorative, and cosmetic treatments. To find out more, call Grinnell Street Dental at 307-672-7567.