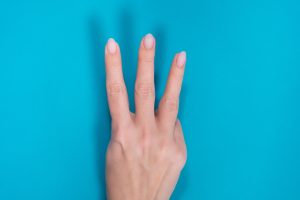 Our Sheridan, WY dentist's office possesses the technology needed to design, develop, and place dental crowns in as little as one appointment. What does this mean for our patients? Hopefully, you never experience the kind of tooth decay or injury that makes the placement of a crown necessary. To ensure that you can avoid the need for treatment, you should be committed to a good oral hygiene routine while also taking your need for regular dental exams seriously. With that said, people are sometimes surprised by the formation of a cavity, or they wind up needing treatment because of physical trauma. These can be frustrating experiences, but our CEREC same-day crowns can make the treatment process easier for you.
1. The Process Of Restoring Your Smile Becomes More Convenient
While dental fillings can often be placed in just one visit, it can take more time for other locations to care for a tooth that needs a dental crown. Many dental offices still rely on third party dental labs to make the restorations they place on patients' teeth. If you visit a practice that still takes this approach, you may have to schedule several appointments, and you have to rely on different parties to provide the work you really need. Choosing a CEREC crown instead of going through this can make treatment shorter and more convenient for you, as you can have your work completed by one establishment, and in just one appointment!
2. Your Restoration Can Provide Cosmetic Improvements
CEREC dental crowns are designed with care based on close measurements of your tooth. In addition to carefully checking on that tooth's shape and size, your dentist can determine how to best match the color of your neighboring teeth with your restoration. This is done to ensure that your crown effectively takes care of your smile. If the appearance of your tooth currently makes you uncomfortable, this work can actually lead to a welcome change in the way you look!
3. You Do Not Have To Rely On A Temporary Restoration
Without access to a same-day crown, a person in need of dental work can receive a temporary restoration while a permanent restoration is being made. The temporary restoration can offer some support, but there is a chance that it can loosen or be lost before your appointment. You may also find that it is uncomfortable biting and chewing while it is present.
Your Sheridan, WY Dentist Can Provide Same-Day Dental Crowns For Patients
Our Sheridan, WY dentist's office is committed to providing positive oral health care experiences to our patients. One way we do this is by shortening the time needed to restore teeth by using CEREC dental crowns. If you have questions, or if you want to learn more about our practice, call Grinnell Street Dental at 307-672-7567.