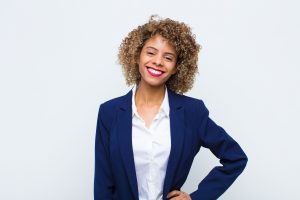 To make a positive change to your smile, should you go to your dentist for cosmetic treatment, or should you attempt to use a store bought whitening treatment? While they can see more impressive results from their dentist's professional whitening treatment, many people try to use a kit from their local store or pharmacy because they believe it will be more convenient. What they can discover is that their over the counter whitening treatment is able to make some changes, but not as much as they had hoped. At our Sheridan, WY dentist's office, we actually offer custom take-home whitening kits in addition to teeth whitening treatments at our practice. Both are able to produce exciting results that make you eager to show off your smile!
How Much Time Will It Take To Make My Teeth Noticeably Whiter?
If you want to see results from a teeth whitening treatment as soon as possible, consider a whitening treatment at our practice. A single visit that takes just over an hour can be enough to produce results that you are thrilled to see! With a take-home kit, you can see comparable results through daily treatments – typically patients are advised to perform these treatments for about ten days.
Choosing The Right Approach To Teeth Whitening
Choosing a professional whitening treatment over a store bought kit can be beneficial to you. While there might be many products that are readily available at your local store or pharmacy, they can fail to deliver the same quality results as a professional treatment. The trouble with stains is that they can gather beneath the surface of your enamel, making them hard to fully address with an over the counter product. To take them on, we use stronger bleaching agents that can safely work to take on stubborn stains.
Our Practice Can Help You See Significant Smile Improvements
With the right cosmetic dental treatment, you can see truly exciting smile changes. Sometimes, problems with discoloration call for something other than a whitening treatment. Have your teeth started to look discolored after you took medication? Have your teeth lost their brightness because of enamel erosion? In these and other situations that cause internal discoloration, it can be appropriate to tackle your smile concerns with porcelain veneers or cosmetic bonding. Veneers are custom-made restorations that are placed over the fronts of your teeth. Bonding procedures rely on composite resin to cover teeth that look unattractive. In addition to helping with tooth color, these treatments can change the shapes and sizes of teeth, and even address alignment problems.
Talk To Your Sheridan, WY Dentist's Office About Teeth Whitening Treatment
At our Sheridan, WY dentist's office, individuals who are worried about the color of their smile can reach out to us about a professional whitening treatment. To discuss this or any other cosmetic procedure, you can reach Grinnell Street Dental in Sheridan, WY by calling 307-672-7567.