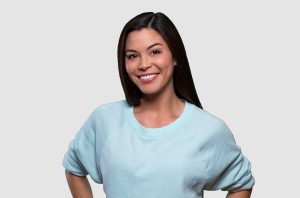 With restorative dental work, a tooth affected by dental decay can be saved. While your dentist can take on a problem with a tooth's health, can they also preserve its appearance? At our Sheridan, WY dentist's office, we are able to take on a problem like tooth decay without changing the way you look. In order to restore a tooth damaged by a cavity, we can provide a tooth-colored dental filling. This filling is made from a composite resin substance that can match the color and texture of the enamel that surrounds it. This ensures that it is difficult to notice, so your smile is not compromised by its presence! The material is also biocompatible, so it bonds with your enamel for lasting stability.
Tooth-Colored Dental Fillings Provide Support Without Creating Cosmetic Concerns
Tooth-colored fillings make it possible to protect a tooth without hurting its appearance. The support provided by a dental restoration is important. A cavity causes permanent damage to your tooth structure, something that you are not able to naturally recover from. Because of this, a filling or dental crown is put in place to protect the tooth from physical damage or future infection. You can count on your tooth-colored filling to keep your tooth safe without attracting unwanted attention!
Placing Your Tooth-Colored Filling
A filling is a conservative solution to the problem of tooth decay. The restoration only occupies the space where a cavity had to be removed, which means that your surrounding healthy enamel is left alone. The biocompatible resin material is applied to the site of the cavity, with care taken to completely cover the damaged area. Once the bonding process occurs, the filling will stay securely in place to protect you!
We Can Also Use Dental Crowns To Restore Teeth Affected By Decay
Not everyone who has a cavity can count on a dental filling to help them. This is because decay worsens gradually over time until you receive treatment. Simply put, if you wait too long to have your cavity treated, there may be more damage than a filling can safely address. In this situation, we can provide you with a custom dental crown. With CEREC technology at our site, we can actually restore your tooth with a cavity made in-house. This can shorten your treatment time to one appointment, making the process of treating a serious cavity more convenient.
Your Sheridan, WY Dentist Can Restore Your Problem Tooth Without Hurting Your Smile
At our Sheridan, WY dentist's office, patients who are affected by dental decay can count on support from a discreet and durable restoration. We provide dental fillings made from biocompatible resin, which means they bond directly with your tooth and also preserve the way you look! To find out more, or to schedule a dental visit, call Grinnell Street Dental today at 307-672-7567.