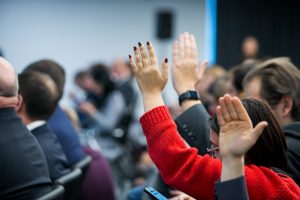 With a modern dental prosthetic, an individual who has experienced tooth loss can enjoy the presence of a restoration that gives them a renewed feeling of confidence in their appearance. With a lifelike appliance in place, you can find yourself smiling and speaking with more comfort as you no longer reveal an awkward space where a tooth was once located. With the benefits of implant dentistry, you can actually enjoy a restoration that provides impressive bite support, as well as comfort throughout the day. A dental implant makes it possible to permanently hold a tooth in place without affecting its neighbors. Your Sheridan, WY dentist can talk with you about the benefits of implants in prosthetic dental work, and help you determine if this is the right restorative solution for you.
What Can Dental Implants Do For My Dental Prosthetic?
A dental implant by itself is not your replacement tooth. The implant acts as an artificial root for a restoration, as it is inserted in your jawbone to provide a permanent anchor for the prosthetic. With its presence, you can enjoy enough support to bite and chew with the artificial tooth, and you can count on more stability for neighboring teeth. Over time, the implant can actually help you preserve the health of your jaw by stimulating the bone, which signals for the delivery of nutrients necessary for it to maintain its health and size.
Making Plans To Secure A Permanent Restoration
If you have lost a tooth, or if several teeth are gone, we can help you bring back your full smile. During an initial review, your dentist can confirm if you are a good candidate for a dental implant. This is done by looking for any active oral health issues, and by checking on the condition of your jawbone. Sometimes, preliminary work may be called for before you can move forward with care. Once you are ready for the implant placement, we can identify the ideal spot for it in your jaw. The placement process is followed by a healing period that allows your bone to fuse with your biocompatible implant.
Can Implant Dentistry Help Me Address Significant Tooth Loss?
If you are missing more than one tooth, your dentist may be able to secure a dental bridge with a dental implant, or with several to hold a larger appliance. This can mean stability for your appliance, and it can limit the amount of procedures needed to fully bring back your smile.
Talk To Your Sheridan, WY Dentist About Implant Dentistry
At our Sheridan, WY dentist's office, individuals who have experienced tooth loss can come to us for support with a modern, dental implant-held restoration. To find out more about the benefits of dental implants, or to look at all of your options for prosthetic dental work, call Grinnell Street Dental today at 307-672-7567.