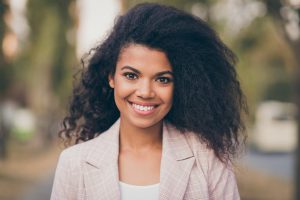 If you take home a whitening treatment that you purchased at your local grocery store or pharmacy, you may feel let down when you see that the changes to your smile are limited. After seeing less than impressive results from a store bought whitening treatment, you may be hesitant to try another, even if that whitening kit comes from your dentist. What you should know is that the take-home whitening kits provided by your Sheridan, WY dentist's office is capable of matching the results of an in-office procedure. These kits, which include potent bleaching agents and custom trays, can remove stains that are typically left behind by over the counter products, so you can see dazzling improvements by the end of your designated treatment period.
Teeth Stains Can Be Hard To Avoid, And Hard To Remove
Unfortunately, it can be difficult to cut out all of the products you currently enjoy that might affect the color of your smile. Coffee, soft drinks, red wine, and other dark or color-rich beverages are able to stain our enamel over time. You can also have difficulties with dark and color-rich foods. Brushing and flossing consistently can help you preserve the color of your teeth by clearing away the particles that discolor enamel. However, even people who do an effective job preventing tooth decay and gum disease through daily care can find that stains are a growing concern over time.
Taking Home Your Personalized Whitening Kit
With a personalized whitening kit that your dentist provides, you can do something about teeth stains that have been difficult to remove with store bought agents. These kits include bleaching gels that are strong enough to remove those stains that are settled below the surfaces of your teeth, which means you can see meaningful changes in the way you look at the end of treatment. Removing these stubborn stains can help you show off a smile that is many shades whiter. You can choose the time you perform your whitening treatments at home, so you can make sure the process is as convenient as possible. Daily treatments over the course of a set period (typically around ten days) is enough to produce results that can match the effects of an in-office whitening procedure.
What Other Cosmetic Treatment Options Are Available To Me?
If you want to see your results in a shorter period of time, an in-office appointment to whiten teeth can typically be completed after around an hour. If you have problems with teeth that have dulled due to injuries, enamel erosion, or other issues, it may be more effective to restore them with porcelain veneers. When you choose veneers for treatment, you can also see improvements in the shape, size, and even the positioning of teeth.
Talk To Grinnell Street Dental About Using A Take-Home Whitening Kit
At Grinnell Street Dental, patients who are growing frustrated with the color of their teeth can find that a take-home whitening kit from our practice can deliver great smile improvements. To learn more about Grinnell Street Dental, or to make an appointment with one of our doctors, please contact our Sheridan, WY, dental office today at (307) 672-7567.