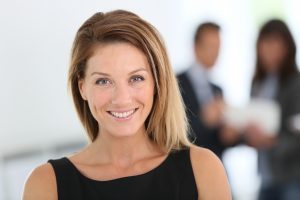 Would you ever wish to make something like restorative dental work take longer than it absolutely has to? Problems that affect your dental health can interfere with your bite function, while also leaving you with persistent discomfort. Our Sheridan, WY dentist's office is prepared to address a serious cavity or tooth injury by restoring your tooth with a dental crown made with CEREC technology. The CEREC technology  located at our practice makes it possible for us to measure your tooth, use the gathered information to design a crown, and have it produced on-site. Once the crown is ready, we can put it in place – because all of these steps can be completed in a single day, we can minimize your time spent waiting for your tooth to be restored!
We Have The Technology To Craft Dental Crowns At Our Practice
Many dental practices rely on outside dental labs to create restorations for patients. While these labs can provide attractive and durable appliances, the use of a third party can extend the time it takes to address your oral health needs. With CEREC technology, we can cut out an aggravating waiting period because we can take every step to restore your smile at our office. Digital tools allow us to measure and design your restoration, and a milling machine is on hand to craft a crown made of lifelike ceramic material.
When Is A Dental Crown Needed?
A dental crown is needed when a dental injury occurs, or when a cavity is too large for a dental filling to be effective. Crowns completely cover a person's tooth above the gum line, and keep them safe from infections and injuries. The ceramic material used to construct CEREC-made crowns is strong enough for you to trust your restoration when biting and chewing, so your dental function will not have to change as a response to your treatment.
Other Options For Restoring Teeth
When caring for a patient, our goal is to minimize changes to healthy tooth structure while making sure any issues with your appearance or dental function are resolved. In cases where tooth decay is caught in earlier stages, modern dental fillings made from composite resin can be placed. For minor dental damage, we may be able to restore teeth with porcelain veneers, or through a bonding treatment. By choosing cosmetic work over restorative care, we can minimize changes to your tooth structure while effectively addressing cosmetic and functional issues.
Talk To Grinnell Street Dental About Receiving A CEREC Dental Crown
At Grinnell Street Dental, patients who are interested in having their smile restored can enjoy convenient and effective care. Thanks to our CEREC technology, we have every tool needed to design, craft, and place a dental crown in just one day! To find out more about Grinnell Street Dental, or to schedule an appointment with one of our doctors, please contact our Sheridan, WY, dental office today at (307) 672-7567.