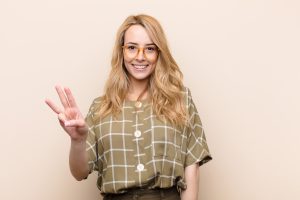 Is the way you move your jaw when biting and chewing actually important? People sometimes fail to realize just how much harm a flawed bite can ultimately cause. You can experience issues with excess wear and tear on certain teeth, suffer from chronic headaches and other pains, or even find it difficult to move your jaw over time because of problems with your bite function. Our Sheridan, WY dentist's office is prepared to help you address the problem in order to address your increased risk for oral health problems, and to help you relieve dental pain. Before moving forward with a particular procedure, we can take a careful look to determine why you have struggled with your jaw function, so that the true cause of the problem is addressed.
1. Unaddressed Problems With Your Jaw
Arthritis in your jaw, poor alignment after an injury, problems with your bite because of poor dental alignment, and other problems can potentially cause you to develop jaw troubles. These different problems can lead to what is known as TMJ dysfunction, something that can call for your dentist's help. With the right procedure, we can make sure you no longer feel persistent pain or tension when you bite, chew, and speak. Treatment is often successful with the use of a special oral appliance that can relax your jaw joints, and bring them into better alignment.
2. Dental Damage From Injuries Or Decay
If you are reluctant to put pressure on teeth because of injuries or decay, restorative dental work can be important for restoring your ability to bite and chew with comfort. Teeth that are damaged or affected by decay can be restored in a short period with our CEREC dental crowns. The technology in our office is able to craft and produce lifelike crowns in just one appointment. Once placed, you can find that you once again have the ability to apply pressure to teeth that had become sensitive.
3. Missing Teeth
Simply put, the loss of teeth can force you to change the way you bite and chew food. If you have not addressed tooth loss, you should know that doing so can help you with ongoing discomfort, just as it can help restore your appearance. We can talk with you about restoring a gap in your smile with a dental bridge, or we can make plans to bring back your full smile with the help of dental implants. Dental implants offer long-term benefits because they can stimulate your jawbone, and stop deterioration from occurring.
Grinnell Street Dental Can Help You Enjoy Better Bite Function
If you have become frustrated by the inability to comfortably bite and chew food, bring your concerns to our Sheridan, WY dentist's office! Our practice can determine why you have these troubles, and we can suggest the appropriate treatment to improve your quality of life. To learn more about Grinnell Street Dental, or to make an appointment with one of our dentist, we ask that you contact our Sheridan, WY, dental office today at (307) 672-7567.