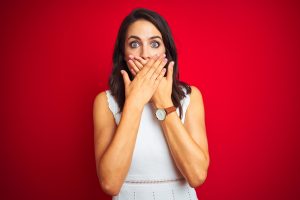 When people begin falling short of maintaining a good oral care routine, they can start to notice some unwelcome changes to their smile. Accumulating teeth stains and tartar can make their teeth less attractive. If their enamel weakens, they can start to see more evidence of wear and tear over time. Of course, in the most serious cases, people can even lose teeth when they are not keeping up with good dental care! Our Sheridan, WY dental practice is ready to help people who want to restore the quality of their smile. In addition to addressing any oral health concerns that might require attention, we can recommend cosmetic dental work to improve the way you look.
Reviewing The Condition Of Your Smile
Have you gone an extended period of time without a regular dental exam? Patients are advised to go in for checkups every six months. When you fall short of this, problems can begin to occur. When you come in for an evaluation, we can look closely for any problems that might require attention. We can also talk with you about your smile concerns, and learn what you would like to change about the way you look.
Discussing Treatments To Restore Your Oral Health
For people who have several oral health issues to address, we may recommend a full-mouth rehabilitation. This experience differs from one person to the next because different people have different oral health concerns. What you can expect is that we will work with you on determining what procedures you might need. We will also talk with you about how to make this care as accessible as possible so that you can complete your treatments without issue.
We Can Also Work With You On Improving The Way You Look
Through modern cosmetic dental services, we can deliver truly remarkable smile improvements! If you have accumulated teeth stains, a professional teeth whitening treatment can deliver results that store bought whitening agents are not able to match. We can also discuss using porcelain veneers to restore any teeth that appear damaged, misshapen, or worn down. Veneers only cover the front of teeth, so most of your tooth structure remains unaddressed by this procedure.
Grinnell Street Dental Can Help You Restore Your Smile's Health And Appearance
At Grinnell Street Dental, we understand that patients can become uncomfortable with their smile over time when they do not have access to consistent oral care. We can work with you on restoring the quality of your smile, and addressing any problems with the way you look. Our Sheridan, WY dental office is also ready to help you maintain your smile improvements by offering consistent preventive care. To learn more about Grinnell Street Dental, or to schedule an appointment with one of our doctors, contact our Sheridan, WY, dental office today at (307) 672-7567.