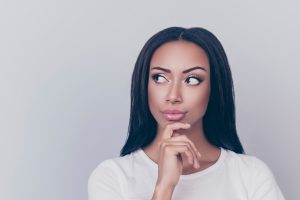 If you have a problem with your tooth that requires restorative dental work, you should be concerned about its long-term condition. After all, your restoration should be able to provide protection against future damages while also providing functional support. At our Sheridan, WY dental practice, we offer quality restorations that imitate your natural tooth structure while also helping you bite and chew naturally. We use CEREC technology to craft lifelike dental crowns at our site, which allows us to provide advanced care for your tooth in just one day. While CEREC crowns provide convenience, they can be counted on to offer long-term protection so you can continue to feel confident in your appearance and oral health.
Your Same-Day Crown Can Effectively Restore Your Tooth After A Cavity Or Injury
A same-day crown designed at our practice can feel comfortable when in place, and it can closely match the look of your natural teeth. Crowns are effective in situations where a cavity has affected your tooth too seriously to make a dental filling appropriate. It is also possible to restore a broken tooth with a custom crown, so it no longer causes pain. Because CEREC technology uses ceramic to craft crowns, you can count on yours to expertly imitate your healthy tooth.
CEREC Technology Produces Convenient, Attractive Restorations
With CEREC technology, our practice is able to carefully measure your tooth, and create a restoration that can securely fit over a problem tooth. After taking measurements, we can digitally design the restoration and have it designed with our in-house milling machine. The result of this work is that your crown can be prepared at the same appointment and put in place, so you have your oral health issues fully treated without a frustrating delay.
Other Steps Our Practice Can Take To Restore Your Smile And Oral Health
If you have a serious dental problem, and require a replacement for a lost tooth, we can offer support with a dental implant. Implants secure restorations against your jawbone, so you can feel comfortable using them for natural dental functions. This arrangement also protects your jawbone from deteriorating over time, a problem that affects people who suffer tooth loss. If you are interested in a prosthetic restoration that does not require an implant, we can offer a permanent restoration in the form of a dental bridge.
Talk To Grinnell Street Dental About Receiving A Same-Day Crown
At Grinnell Street Dental, patients who have suffered tooth decay or dental damage can have a tooth fully restored in just one appointment! Our CEREC technology provides lifelike, custom-sized crowns for teeth without frustrating delays, so you can return to your daily life without issues. To learn more about Grinnell Street Dental, or to arrange an appointment with one of our dentists, contact our Sheridan, WY, dental office today at (307) 672-7567.