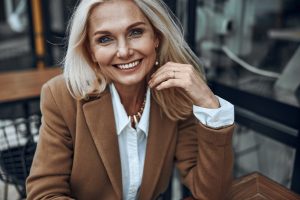 How long will it take for you to fully restore your smile if you have multiple problems to address? For people who have suffered an accumulation of oral health issues over a period of time, the idea of dental care can start to feel intimidating. You may worry that you will have to visit with multiple dental offices, or have long and involved procedures to properly restore your smile. What you can actually learn is that the care your smile requires can be easier to access, and complete, than you might think possible. At our Sheridan, WY dental practice, we can arrange a full-mouth rehabilitation that addresses the different problems that affect you. This can include important restorative services, like the restoration or replacement of teeth. We can also talk about making cosmetic improvements to your smile, which can help raise your confidence.
Don't Let The Idea Of Advanced Dental Work Intimidate You
You can be surprised at how accessible significant dental work can be for a person, even if that person has several oral health and cosmetic issues to address. Even in situations where a patient requires advanced dental work, our practice is committed to finding the most conservative and patient-friendly approach to care possible. Our goal is to fully address the troubles that affect you while minimizing the changes to your tooth structure, as well as minimizing the time it takes to complete your care.
We Can Work With You To Plan Your Full-Mouth Rehabilitation
After an evaluation of your smile, we can start planning your full-mouth rehabilitation. This work can see teeth restored with dental fillings and dental crowns, as well as the replacement of missing teeth with prosthetic appliances. Working through your oral health issues can lead to improvements with your bite function, as well as your appearance. It can also help correct issues with TMJ disorder, as you can reduce stress on your jaw joints and muscles by practicing a more natural bite.
Including Cosmetic Work In Plans To Fully Restore Your Smile
After addressing your oral health needs, we can look for ways to improve your appearance through cosmetic dental work. The restorative care you received can have a great effect on the way you look, so you may require less care than you expect. With that said, we can determine what we can do to help you feel fully confident in your appearance, and eager to show your smile off!
Talk To Grinnell Street Dental About Your Oral Health And Smile Concerns
At Grinnell Street Dental, we are ready to help patients who struggle with multiple oral health issues, or a history of poor dental health. In the course of a full-mouth rehabilitation, we can renew your confidence in your appearance, and also put a stop to troubles you have with your well-being. To learn more about Grinnell Street Dental, or to arrange an appointment with one of our dentists, please contact our Sheridan, WY, dental office today at (307) 672-7567.