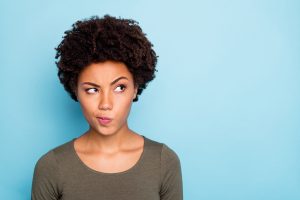 The idea of showing off significantly whiter teeth can be understandably exciting. If you have tried to improve your appearance with a store bought whitening product, or with toothpaste that claimed to make teeth brighter, you may have come away disappointed by modest improvements. At our Sheridan, WY dental office, we can provide you with a professional teeth whitening treatment that gives you results you are excited to begin showing off. You have a choice between two treatment options if you want a brighter smile. You can arrange to take home a personalized whitening kit that can deliver results in roughly ten days. If you want your results in less time, you can arrange a single-visit treatment with our practice.
You Have Options When It Comes To Teeth Whitening Treatment
Why should we we make more than one whitening treatment option available to our patients? Simply put, different people have different schedules, and a "convenient" option for one person may be decidedly less convenient to someone else. If you want to take care of your smile on your own time, and prefer not to make an appointment for an extended office visit, you can simply take home a kit that addresses your teeth stains from the comfort of home. The kit includes custom whitening trays, and whitening agents that are potent enough to put meaningful improvements within reach. For patients who want their results with minimal delay, just one appointment allows us to complete your whitening procedure. This can be ideal for individuals who want to fit their procedure in before an important event.
Professional Whitening Can Lead To Results Store Bought Products Fail To Match
Your nearby grocery store or pharmacy can provide many products that promise to make teeth whiter. What you can discover is that these products are good for removing the stains that are on the surface of your teeth, but they can fall short of making significant improvements. Professional whitening agents can make bigger changes to your smile because they can deal with stains beneath the surface of your teeth, and brighten your tooth structure.
Should You Look Into Other Options For Cosmetic Work?
Our office offers more than just teeth whitening treatment to patients who want to explore their cosmetic dental treatment options. You can have problems with discolored, damaged, or even misaligned teeth corrected with custom porcelain veneers, which our practice can affix to your teeth. This is a permanent solution for cosmetic woes that can help you dramatically improve your appearance. We also offer cosmetic bonding procedures, which help patients fix issues with the shape, size, and color of teeth in as little as one visit.
Talk To Grinnell Street Dental About Teeth Whitening Treatment
At Grinnell Street Dental, patients who are eager to see their teeth become significantly whiter can explore the different cosmetic treatment options provided at our practice. To learn more about Grinnell Street Dental, or to schedule an appointment with one of our doctors, contact our Sheridan, WY, dental office today at (307) 672-7567.