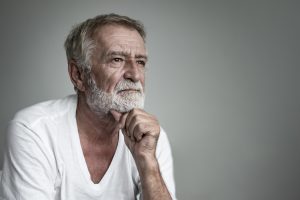 A person's smile can certainly be changed by tooth loss, but people who have suffered this problem can be surprised at how much their dental function is impacted. Ideally, you can put little thought into the actions of biting and chewing. When you lose even one tooth, you can find yourself consciously avoiding putting pressure on a particular tooth, which can lead to issues with wear and tear for a certain area of your smile. It can also lead to stress that aggravates your jaw joints and muscles, leading to TMJ dysfunction. If you want to regain a better bite function, our Sheridan, WY dental office can talk to you about securing a dental prosthetic with a dental implant.
Fully Addressing Problems That Tooth Loss Can Create
Tooth loss is more than just a cosmetic problem. As you adjust to life with an incomplete smile, you can find that the problem changes the way you bite, chew, and even speak! Over time, the problem can become even more frustrating because the loss of a tooth root can reduce stimulation in your jawbone when you bite and chew. Losing that stimulation can cause you to suffer deterioration that further complicates your oral health.
To fully address problems caused by tooth loss, you should look into dental implant support. While other prosthetic appliances, like dental bridges, can give bite support, dental implants deliver functional support while limiting the effect on neighboring teeth. They also restore stimulation in the jawbone, which can help the bone stay healthy.
Planning A Procedure That Involves Dental Implant Placement
A preliminary appointment will have to take place before your dentist can approve you for the placement of a dental implant. Implants have been approved for many different patients with different needs, and different concerns. Your approval may depend on preliminary work to address your oral health, or problems with gum disease. Once you are approved, we can move forward with planning your implant placement and restoration. It is important to identify the exact spot where the implant should be located – the ideal placement will see it in the same area where your tooth root was held. After an appropriate period to heal, you can come to our office to have your implant restored with a durable, lifelike restoration!
Make Prosthetic Dental Care Part Of A Larger Plan To Fully Restore Your Smile
People who have lost teeth often have several issues with their oral health that should receive attention. Our practice is ready to help you dramatically improve your appearance and dental health through a full-mouth rehabilitation. The nature of your treatments can depend on your current needs – each person who undergoes this process can count on a personalized approach, with the goal of restoring their ideal smile!
Talk To Grinnell Street Dental About Receiving A Dental Implant
At Grinnell Street Dental, patients who have suffered tooth loss can learn about the exciting benefits that come with dental implant placement. To learn more about Grinnell Street Dental, or to schedule an appointment with one of our doctors, contact our Sheridan, WY, dental office today at (307) 672-7567.