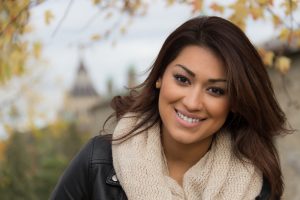 If a cavity is not taken care of by a dentist, the damage that your tooth experiences can be severe. The good news is that when a problem is identified during a routine dental appointment, our Sheridan, WY dental office can address decay discreetly with a metal-free dental filling. We rely on fillings made from biocompatible resin to take care of our patients when cavities form on their teeth. In addition to providing a more natural look, this material bonds with your tooth structure, so you can count on durable protection for many years. It should be noted that some problems with cavities require more support than dental fillings can safely offer – if you are affected by an advanced cavity, we can make sure your tooth is fully restored.
Modern Dental Fillings Can Provide Cosmetic And Functional Support
A modern dental filling is able to protect your enamel when decay does damage to your tooth. When in place, a filling protects you from further harm, and keeps bacteria from entering the space where a cavity occurred. The filling is also meant to support your tooth structure so that you can continue to bite and chew without problems. Our practice uses metal-free filings because they are able to provide an incredible degree of support thanks to their ability to bond to your tooth structure. Their lifelike appearance can ensure that your smile is not changed because of a restoration, even if it is in a conspicuous place.
How Can I Tell If I Need A Filling?
You may not realize when a cavity first forms, and requires expert care. This is one of many reasons you should see your dentist for routine exams. Semiannual checkups provide you with detailed evaluations, which can lead to the discovery of problems that are not visible to you, and have not started to cause discomfort. People who ignore their need for checkups can learn that they have several cavities when they finally return for an appointment, including cavities that require more than just the placement of a dental filling.
Are Fillings Always Used In Cavity Treatments?
It is important to provide patients with more than just protection against future infection when they have a tooth restored. Your bite function allows you to evenly distribute biting and chewing pressure, and it keeps you from putting too much stress on your jaw joints and muscles. Overexertion of the joints and muscles can lead to painful TMJ disorder. If your dentist is concerned that a filling is not enough support for a tooth after an advanced cavity, they can recommend placing a dental crown instead. Because we use CEREC technology, crowns can be placed at our practice in just one day!
Talk To Grinnell Street Dental About Receiving A Metal-Free Filling
At our Sheridan, WY dental practice, patients can count on us to provide discreet, durable restorations when they have issues with tooth decay. To learn more about Grinnell Street Dental, or to schedule an appointment with one of our doctors, contact our Sheridan, WY, dental office today at (307) 672-7567.