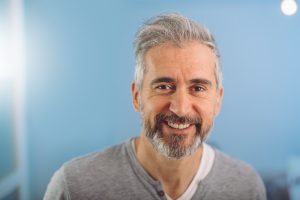 After losing a tooth, you can feel self-conscious and frustrated about the state of your smile. What you should know is that with the right dental restoration, it is possible to address the cosmetic and functional problems that can stem from tooth loss! Our Sheridan, WY dental practice has helped many different patients in need of restorative work by placing custom dental bridges. A dental bridge is designed to act as a permanent, lifelike prosthetic, one that can be secured without oral surgery. When in place, it can help you smile with confidence, and even improve your ability to bite and chew. We are prepared to help replace a missing tooth as part of a larger full-mouth rehabilitation, which can be recommended if you have multiple oral health issues in need of attention.
What Can You Expect From A Custom Dental Bridge?
A dental bridge is designed to feel comfortable and natural, while also restoring your appearance. We will take care to provide you with a custom prosthetic that has just the right fit for you – that means providing one that is easily put in place, and also one that looks attractive and natural when you smile. You should feel comfortable putting pressure on your bridge, so you should be able to return to a normal bite function when one is set.
Your Bridge Can Be Secured Without Oral Surgery
Dental bridges remain in place because of a pair of dental crowns on each end. The crowns are bonded to the teeth at either side of your smile gap. This arrangement can make restoring your smile more convenient, as no oral surgery is required to give you back your complete row of teeth. The bridge construction leads to remarkable support – your dentist can actually provide a restoration with multiple pontics (replacement teeth), so the replacement of several teeth can take place with just one prosthetic.
Discussing Dental Implants With Your Dentist
Should you ask about dental implants when you want to restore your incomplete smile? Dental implants take on functions that are naturally provided by the roots of our teeth. They can anchor a restoration to your jawbone, which can feel more comfortable for many people. This approach to restoring your smile also ensures that you will not need to modify healthy teeth to have a permanent prosthetic. Over time, a dental implant will help you maintain your oral health by stimulating your jawbone, and preserving its shape and size.
Talk To Grinnell Street Dental About Receiving A Custom Dental Bridge
At Grinnell Street Dental, we have experience helping patients regain their full smile after losing teeth. If you have questions about dental bridges, or if you are ready to show off your full smile, let us know as soon as possible! To learn more about Grinnell Street Dental, or to book your appointment with one of our doctors, contact our Sheridan, WY, dental office today at (307) 672-7567.