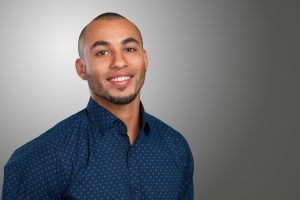 What can you do to make sure an active oral health threat that affects your smile is addressed as soon as possible? One thing you can do is stay current with your regular dental exams, as they create opportunities for your dentist to recognize a problem, and arrange care before it has the opportunity to worsen. If you have an injured tooth, or if you have an advanced cavity that needs to be restored, our Sheridan, WY dental practice can take care of the matter with a CEREC dental crown, which can be ready in just one day! This eliminates the frustrating wait that people often experience when they need a tooth restored, as many practices have to turn to a third party to have a custom crown made.
We Can Make Important Dental Care More Convenient
If you have a damaged tooth, or if you have a cavity that is too large to be restored with a dental filling, our CEREC crowns can make your treatment more convenient for you. We have the technology required to measure your tooth, digitally create your restoration, and produce it at our office! By going through every step of the crown creation process on-site, we are able to complete same-day treatment for individuals who require professional dental care.
What To Expect From A Same-Day Dental Crown
Our CEREC crowns are carefully designed so that they fit comfortably, and stay secure over time. You can also count on your restoration to match the look of your natural enamel. This means that when your treatment is finished, you can still show off your natural smile! When restoring a problem tooth, it is important to make sure that patients can still bite and chew with comfort. While they are popular for their convenience and lifelike design, CEREC crowns also allow you to absorb bite pressure on your vulnerable tooth without concern.
We Can Also Provide Cosmetic Improvements In One Visit!
Our practice is also ready to complete cosmetic dental services in as little as one appointment. For individuals who are bothered by the color of their teeth, we provide the option to arrange an in-office visit and have a professional whitening procedure completed in just over an hour. A cosmetic bonding process can also lead to flawed teeth being restored in just a single appointment, so you can fix frustrating esthetic problems in just a single day.
Talk To Grinnell Street Dental About Receiving A Same-Day Dental Restoration!
At Grinnell Street Dental, we are excited to make modern dental care accessible and convenient for our patients. If you have a potentially serious problem with your tooth, we can provide a modern CEREC dental crown in just one appointment! To learn more about Grinnell Street Dental, or to schedule an appointment with one of our doctors, contact our Sheridan, WY, dental office today at (307) 672-7567.