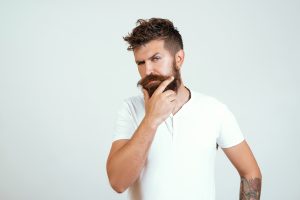 When you consider how much harm an untreated cavity can do to a tooth, you can recognize the importance of a good oral hygiene routine. When decay becomes a problem, your enamel can be permanently damaged, and bacteria can eventually attack the interior of your tooth. At this point, dedicated smile care will be needed in order to save your tooth. To avoid this problem, it is important to diligently brush and floss each day, limit your intake of sugar, and attend regular dental exams. In addition to providing important routine services during checkups, our Sheridan, WY dental office can talk with you about your current oral care routine. By recommending smart improvements, we can help you better protect yourself against the damage that a cavity is capable of causing!
Establishing Good Daily Oral Health Habits
If you want to keep your smile safe from threats like tooth decay and gum disease, you should make sure your brushing and flossing routine is consistent from day to day. Spend at least two minutes brushing at least two times a day in order to fully protect your smile. To keep spaces between your teeth protected against decay, you should also floss at least one time each day. Doing so is important if you want to stop bacteria from building up in these spaces and creating periodontal problems, or causing cavities.
Smart Dental Care Is About More Than Just Brushing And Flossing
A smart brushing and flossing routine will help you clear away the food particles and bacteria that can create smile problems. What you should keep in mind is that it can be difficult to avoid problems if your diet is poor. If you have a hard time staying away from sugar, you can face more risks for oral bacteria that feed on this substance, and you can wind up with more decay on your enamel. Patients who struggle to keep their diet healthy can discover they are in need of dental fillings or dental crowns at future checkups.
Receiving Important Oral Health Updates At Routine Exams
If your oral care routine is truly effective, should you still make time to see your dentist for routine exams? While it is important to feel confident in the health of your smile, you should not assume that your daily behaviors can effectively replace professional care. At every visit, your dentist carefully studies your smile to look for any issues that might require their care. You also receive important dental cleanings, which lead to the removal of tartar and plaque.
Grinnell Street Dental Can Help You Prevent Cavities
At Grinnell Street Dental, we are committed to keeping our patients safe against oral health threats! If you are due for your next checkup, or if you think you might need treatment for a problem, we are ready to help. To learn more about Grinnell Street Dental, or to book your appointment with us, contact our Sheridan, WY, dental office today at (307) 672-7567.