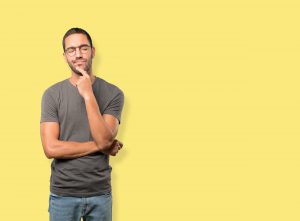 Have you stopped eating or drinking certain products because they aggravate a sensitive tooth? Are you changing the way you bite and chew to limit the pressure you place on a certain tooth? When dental discomfort causes you to make changes in your life, you should be concerned about your oral health. A problem with pain or sensitivity may have something to do with tooth decay, which can call for professional treatment. Our Sheridan, WY dental practice can identify what the problem might be, and recommend a permanent solution for the matter. You can be relieved to learn that we rely on modern restorations when taking care of a problem tooth, so your smile is not changed by the work that we provide!
Tooth Pain Or Sensitivity Should Be Taken Seriously
Dental sensitivity or pain that feels significant, or seems to be a consistent problem, should be treated like a potentially serious problem. You may have a cavity or dental injury that calls for professional treatment – if that care is not provided, you could experience complications that threaten your tooth! Problems with our teeth require professional treatment to be restored. Until that care is provided, an issue can continue to worsen and create new concerns for you.
We Provide Treatment With Modern Restorations
Your dental treatment does not have to change your smile as you know it! When taking care of a damaged tooth, or one that is suffering from dental decay, we use dental fillings and dental crowns that imitate dental enamel. Your tooth-colored filling is able to bond with enamel in order to create incredible support for your tooth. For dental crowns, we rely on CEREC technology to craft restorations at our practice. This technology has made it possible for our patients to receive same-day crowns, and complete important dental treatment without relying on a third party dental lab.
Improving Your Habits Can Help You Avoid Future Cavity Issues
While our practice is prepared to help you deal with a dental problem, our goal is to help patients avoid future oral health concerns. At routine dental evaluations, we can provide tips on smart care at home, as well as a thorough dental exam and cleaning. By combining consistent care at home with semiannual dental exams, you can effectively protect yourself against problems like dental decay!
Talk To Grinnell Street Dental About A Possible Cavity
At Grinnell Street Dental, we can determine if a sensitive or aching tooth requires professional dental treatment. We rely on on modern, lifelike restorations that allow patients to maintain their appearance after a procedure, so you will not have to worry about treatment impacting the way you look. To learn more about Grinnell Street Dental, or to book an appointment with one of our doctors, please contact our Sheridan, WY, dental office today at (307) 672-7567.