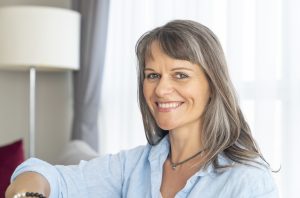 Dental wear and tear happens because, simply put, our teeth experience considerable friction over time. While enamel is an incredibly durable material, your continued biting and chewing can wear down teeth over time and cause changes in your appearance. At our Sheridan, WY dental practice, we have cosmetic dental procedures capable of restoring the look of teeth that seem to have lost their shape and condition. In many cases, it is possible to revitalize a patient's smile in just one to two appointments, making them look younger and more attractive.
How Concerned Should You Be About Teeth That Show Signs Of Wear And Tear?
Dental wear and tear can be alarming when you notice that your smile has changed. With that said, your teeth can still be healthy despite losing their shape. Even if your oral health needs are being met, you can be understandably bothered by a smile that appears unhealthy, as well as older and less attractive overall. It should also be noted that if you think wear and tear might have an impact on your dental health, you should bring up the matter during a visit to your dentist.
Cosmetic Dental Work Can Lead To Big Results In A Short Period
Cosmetic procedures can make noticeable changes to the way you look while making minimal changes to your tooth structure. A procedure can also give you the improvements you want in relatively little time. Bonding treatments involve the application of composite resin to the surface of problem teeth to correct flaws. The teeth your dentist works on can appear brighter, healthier, and free of damage from friction after just one appointment! You also have the option of having your smile revitalized with porcelain veneers. The restorations that are used to improve the way you look are custom-made, and their placement can hide any concerns you previously had about the way you look.
Protecting Weakened Teeth With Attractive Dental Crowns
An evaluation of your teeth by your dentist can reveal if wear and tear is affecting your oral health. CEREC technology allows us to produce sturdy dental crowns at our practice that protect vulnerable teeth while also making improvements to your smile. These modern crowns can ensure that both your smile and oral health are restored in as little as one appointment!
Talk To Grinnell Street Dental About Correcting Dental Wear And Tear
At Grinnell Street Dental, patients who are concerned about dental wear and tear can discuss improvements with cosmetic dental work! We can work with you on making your teeth appear healthier and younger by hiding the effect that friction may have had on your enamel. To learn more about Grinnell Street Dental, or to arrange an appointment with one of our doctors, contact our Sheridan, WY, dental office today at (307) 672-7567.